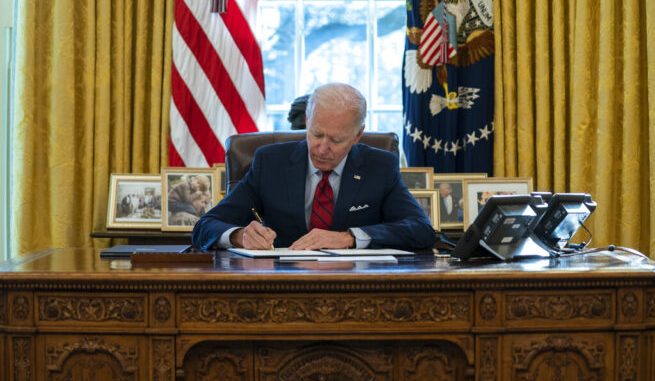 OAN Newsroom
UPDATED 2:28 PM PT – Tuesday, February 2, 2021
Female athletes are speaking out against Joe Biden's executive order on gender identity discrimination. The order now calls on schools nationwide to allow transgender athletes to compete in whichever gender they identify with.
Idaho State student athlete Madison Kenyon spoke out against the order, asserting biological males hold innate physical advantages.
"When you look at a lot of the facts and how a male body develops, through puberty and all the advantages that they have biologically have on females, it really bugged me," Kenyon said.
She went on to describe previous competitions with biological males as both frustrating and unmotivating. The state of Idaho agreed and banned transgender athletes in women's sports nearly a year ago with the Fairness in Women's Sports Act, the first state in the nation to do so.
A number of female athletes believe the ban protected opportunities for biological females.
"I feel like when girls talk about this they get a lot of backlash and it shouldn't be like that, cause this is just promoting fair competition," Kenyon said. "We just want have the opportunities Title IX is supposed to protect for us."
However, Biden's latest executive order overturned that act and in turn, the Biden administration is now facing legal action from female athletes, including Kenyon. Kenyon's attorney said the administration is sending a message to female athletes that "they don't matter." She also said having a separate sporting section for women ensures they can be "champions" and maintain a level playing field.
A number of experts agree physiological differences between the two genders can offer advantages in competitions.
"There are advantages that they would have, longer legs, bigger chest capacity," Joanna Harper, researcher at Loughborough University said. "Those such things are all advantages."
Despite growing concerns to maintain a fair playing field in collegiate sports, NCAA regulations still permit transgender athletes to compete.