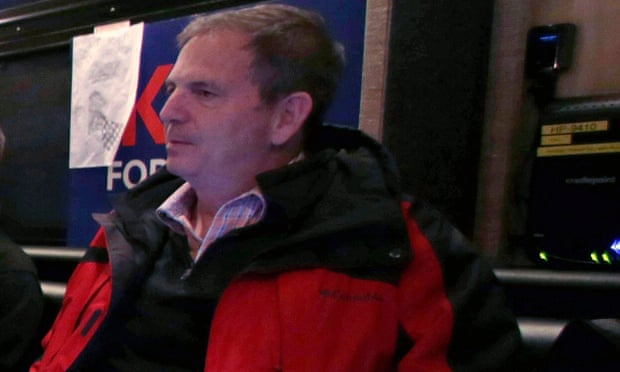 OAN Newsroom
UPDATED 3:15 PM PT – Monday, February 1, 2021
Members of the Lincoln Project have broken their silence amid reports that one of their married founders sent sexually explicit messages to young men, including a minor.
The anti-Trump group formally disavowed co-founder John Weaver following a New York Times report that alleged he harassed as many as 21 men online.
This statement by the @ProjectLincoln is an absolute lie.

Members did know. Young men approached them about the accusations. Members knew I was writing the story and warned John Weaver pic.twitter.com/BZms5iLgpL

— Ryan James Girdusky (@RyanGirdusky) January 31, 2021
One of the victims was just 14 when Weaver began soliciting him.
George Conway, husband of Kellyanne Conway and another co-founder of the Lincoln Project, appeared on MSNBC Monday. He distanced himself from Weaver and alleged he only spoke to him on the phone a handful of times.
"It's terrible and awful and appalling and unfathomable. I didn't know John very well, I frankly only spoke to him a couple times on the phone early on in the Lincoln Project," Conway stated. "I don't even know what to say, it's just terrible."
MSNBC also came under fire for booking members of the project for interviews 17 times after the story broke in early January.
The scandal was never brought up once in any of those interviews.
Democrats own the minor-grooming @ProjectLincoln.

They've spent millions attacking Republicans and take credit for the 2020 election.

When will President @JoeBiden, VP @KamalaHarris, @SpeakerPelosi, @LeaderHoyer and the rest of the Democrats denounce accused child predators?

— Marjorie Taylor Greene 🇺🇸 (@mtgreenee) February 1, 2021
Wikipedia locked both the Lincoln Project and John Weaver's Wiki pages before any mention of the scandal could be added.