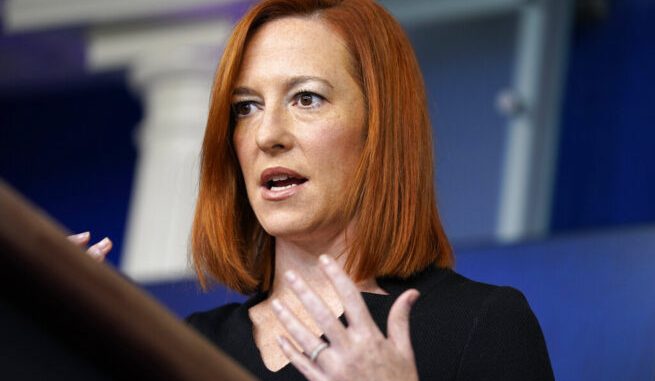 OAN Newsroom
UPDATED 4:20 PM PT – Monday, February 1, 2021
In a press briefing on Monday, White House press secretary Jen Psaki showed her frustration with the criticism she's faced on social media for using the phrase "I'm going to circle back" when faced with tough questions.
Psaki acknowledged her frequent use of the phrase, but did not disclose that the phrase was used in place of her lack of knowledge on the topic at hand.
Meanwhile, numerous prominent Republican figures have used the phrase to criticize and poke fun at her.
I'll circle back with you on that https://t.co/w8JcYmS8mi

— Jack Posobiec 🇺🇸 (@JackPosobiec) January 30, 2021
"I often note I'm going to circle back," Psaki stated. "I hate to disappoint conservative Twitter, but I'm going to circle back on a number of things, as we often do directly."
Psaki later said she understood she often overused the phrase and would work to fix that habit.