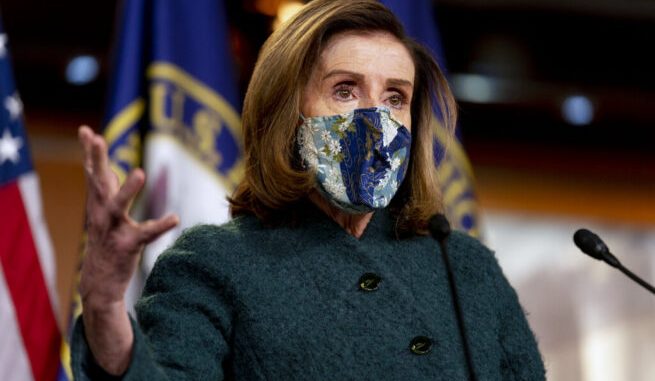 OAN Newsroom
UPDATED 1:00 PM PT – Saturday, January 30, 2021
Former Democrat lawmaker Tulsi Gabbard (D-Hawaii) slammed House Speaker Nancy Pelosi (D-Calif.) for sowing division with "broad inflammatory" language.
In an interview on Friday, Gabbard responded to the speaker's claims of enemies within the House and took issue with her vague assertion of threatened violence at a time when America is "on edge."
"It means that we have members of Congress who want to bring guns on the floor and have threatened violence on other members of Congress," Pelosi stated.
She pointed out that criminal threats should be dealt with by law enforcement and baseless accusations serve only to "incite further division and further harm."
Pelosi made the criticized comments on Thursday.
"I do believe and I have said this all along, that we will probably need a supplemental for more security for members when the enemy is within the House of Representatives, a threat that members are concerned about in addition to what is happening outside," Pelosi said.
Gabbard concluded Pelosi needs to apologize to the American people for harming the "possibility of our country coming together."