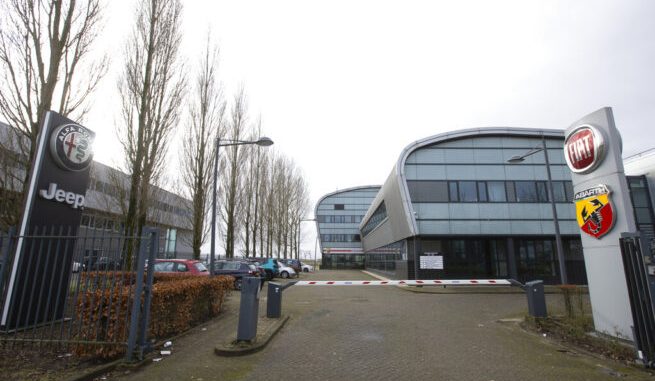 OAN Newsroom
UPDATED 6:25 PM PT – Wednesday, January 27, 2021
Fiat Chrysler's U.S. division agreed to pay out $30 million in a settlement deal connected to the automaker's racketeering scandal.
A court release confirmed the 'Fiat Chrysler Automobiles' corporation — which is now known as Stellantis after its merger with PSA — agreed to plead guilty to one count of conspiracy.
For over a decade, the carmaker allegedly bribed the 'United Auto Workers' union to gain contracts that would allow them to pay new employees less money in a bid to cut labor costs. Fiat executives allegedly bribed top-level union members with around $3.5 million worth of illegal gifts, including a nearly $260,000 payment of a former union leader's mortgage and the use of company funds to dote on the union's top brass with expensive dinners and vacations.
NEW: Fiat Chrysler (now @Stellantis_NA) agrees to plea deal and $30 million fine as part of corruption probe into the company and @UAW.

— Michael Wayland (@MikeWayland) January 27, 2021
The scheme was also meant to put rival GM at a disadvantage, possibly as punishment for rebuffing several attempts at a merger proposed by former Fiat CEO Sergio Marchionne.
The bribe money was funneled through Fiat's joint training facility with the UAW, known as the UAW Chrysler National Training Center in Detroit. Last year, the facility was dissolved in connection with the investigation and an independent monitor was instated to oversee all internal investigations into corruption. As part of the new settlement, an additional monitor was instated to oversee the dissolution of the joint training center, as well.
The probe led to the convictions of 15 people, including two former 'United Auto Workers' presidents, a former GM board member who also served as a union leader and three Fiat Chrysler executives.