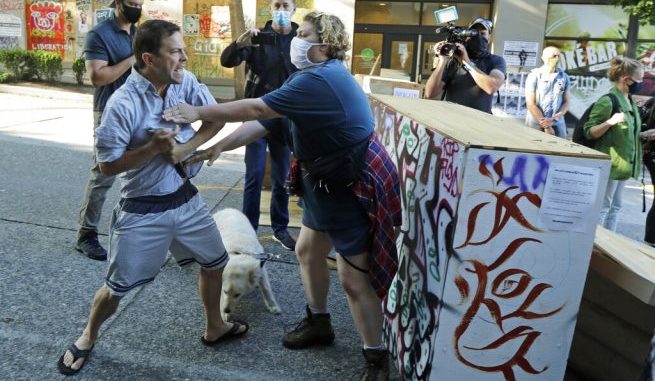 OAN Newsroom
UPDATED 10:08 PM PT — Friday, June 26, 2020
Protestors in the Seattle's autonomous zone, known as CHOP, have said the area is fractured. Zone occupiers spoke out Thursday, stating that the state of affairs was in disarray and the area is being increasingly taken over by people who do not care about the message it was trying to send.
The CHOP is increasingly becoming occupied by those suffering from mental illness and a large homeless population had moved into the area. Residents have said although many are returning to the zone, no one knows who newcomers are affiliated with.
"It is so fractured, there's people here supporting anarchy, supporting capitalism, supporting no more police coming back, defund the police, we are not sure who those people are affiliated with," said Katie Fichter, a Seattle resident.
CHOP notably began earlier this month when protestors occupied the area after local police had abandoned their precinct during violent protests.
Seattle authorities stated their intentions were to persuade residents to leave the area, but they have yet to take any meaningful action to reclaim the zone. Organizers said even if they are forced out, they will not stop their movement or message.