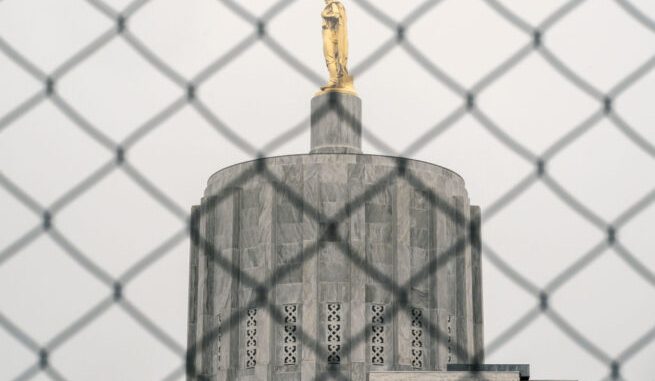 OAN Newsroom
UPDATED 4:30 PM PT – Wednesday, January 27, 2021
An Oregon state Democrat became the center of in-party fighting following an investigation into sexual harassment allegations. A recently published report on the investigation's findings claimed State Rep. Diego Hernandez (D-Portland) created a hostile work environment.
The investigation, launched in May of 2020, found Hernandez had a history of developing romantic relationships with women who worked at the Oregon State Capitol. Two women claimed he made it difficult to end the affairs, adding they felt they were risking their careers if they broke up with him.
Women whose work brings them to Capitol were reasonably concerned that rejecting Rep. Diego Hernandez' advances could hurt them professionally, report finds https://t.co/BcVJT2PEVR pic.twitter.com/JlQacKrJO8

— The Oregonian (@Oregonian) January 27, 2021
Meanwhile, at least five others came forward to accuse Hernandez of 'verbal' and 'sexual' harassment. The scandal created tension within the State Party, which caused at least one Democrat to reconsider his party affiliation.
State Rep. Mark Meek (D-Clackamas County) came to Hernandez's defense and slammed Democrat leadership for the way the investigation was handled.
"The system is broken and they were out for Diego without due process," Meek stated. "I'm definitely considering changing my party… most likely [to] the Independent Party."
Meek said he and several others were frustrated with Democrat speaker Tina Kotek for publicizing the investigation and calling on Hernandez to resign before due process.
However, this is not the first scandal centered around Hernandez.
Early in his career, the state representative was accused of ranking female lobbyists on their looks. In a separate case, he was hit with a restraining order over claims of violent and threatening behavior.
In a statement, Hernandez apologized for any discomfort he's caused, but seemed to write off the accusations. He said "dating when you are young is hard," adding "there is often some confusion, mixed signals and strained emotions."