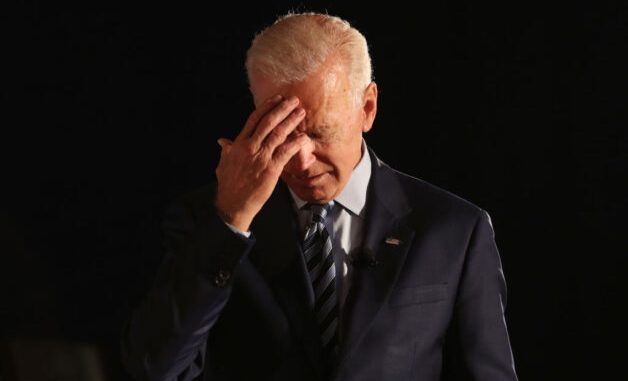 OAN Newsroom
UPDATED 6:15 PM PT – Thursday, January 14, 2021
Joe Biden is urging lawmakers in the Senate to move forward with his agenda as soon as he is inaugurated.
Typically, on the day of a president's inauguration, the Senate confirms cabinet nominations so the administration can begin advancing its agenda as quickly as possible. However, a significant curveball has been hurled in the Biden administration's direction, which was ironically thrown by his Democrat colleagues in the House of Representatives.
On Wednesday, the House voted to impeach President Trump in a vote of 232 yeas to 197 nays, including 10 Republicans. Should the Senate vote to convict President Trump, it could serve the interests of both establishment Republicans and the Democrat party.
Democrats see a second impeachment as a way to banish President Trump from the political world.
"It's truly an obsession, people on the Democrat side started calling for impeachment the day President Trump was inaugurated," Rep. Jim Jordan (R-Ohio) stated. "They attacked him before he even won the first election."
Establishment Republicans — such as Senate Majority Leader Mitch McConnell (R-Ky.), Liz Cheney (R-Wyo.) and Sen. Mitt Romney (R-Utah) — could be in favor of an impeachment conviction, as doing so would keep President Trump from ever running for political office in the future. They view impeachment as a way to both take back the Republican party and to help their preferred candidates advance through the Republican presidential primaries in 2024.
The only problem facing the Senate is their current plan to reconvene on January 19, which gives them only one day to deliberate and vote on conviction before Joe Biden and Kamala Harris are sworn in. Not only could the conviction process take time in the Senate, but it could extend weeks or even months into Joe Biden's presidency.
While various confirmation appointments for Biden's cabinet nominees are scheduled for January 19, confirmation appointments for DHS Secretary Nominee Alejandro Mayorkas and Defense Secretary Nominee General Lloyd Austin are yet to be scheduled.
Sources inside the Capitol said the upper chamber of Congress could fall into paralysis as they hold articles of impeachment, claiming they can't do anything else until the vote on conviction is complete.
An alliance may develop between the Republican establishment and the Democrat party as they look to muster up a two-thirds majority in the Senate to favor conviction. However, this could take some time because voting against President Trump could jeopardize Republicans' political aspirations for the future, as many face reelection in 2022.
"That's just fine, of course," Romney said. "I'll be primaried that's totally appropriate."