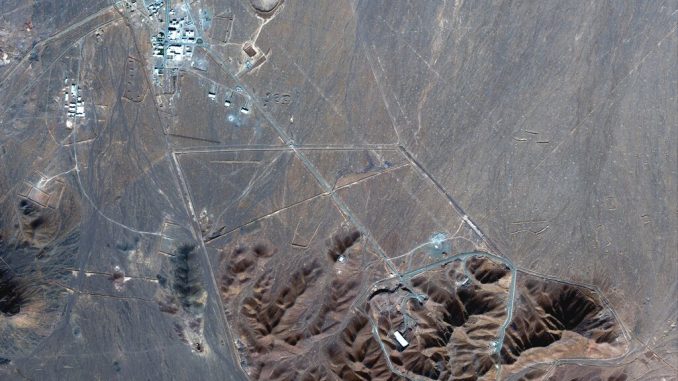 OAN Newsroom
UPDATED 12:55 PM PT – Tuesday, January 5, 2021
Tensions are on the rise with Iran as it announces it will continue its nuclear program. On Monday, Tehran announced it has resumed 20 percent uranium enrichment in its underground facilities.
According to experts, this development puts the country one step closer to enrich uranium at 90 percent, which is required to produce a nuclear weapon. This marks the biggest breach of the 2015 Iran Nuclear Deal, which called for Tehran to shut down its nuclear program.
Iran has once again ramped up its uranium enrichment to 20% and has begun to seize oil tankers in the Gulf. A true foreign policy emergency that cannot be left without a response this week.

— George Papadopoulos (@GeorgePapa19) January 4, 2021
In a recent statement, the U.S. State Department said Iran is attempting "nuclear extortion" of the world in retaliation to U.S. sanctions that were reimposed in 2018 after the Trump administration pulled out of the agreement.
Iran has continued to insist that its nuclear program is peaceful. However, Israeli Prime Minister Benjamin Netanyahu said it's clear the regime plans to manufacture nuclear weapons. Netanyahu added, he will not allow Iran to continue down this path.
"There is no other explanation except for the continued realization of Iran's intention to manufacture nuclear weapons," he stated. "I reiterate: Israel will not allow Iran to manufacture nuclear weapons."
The escalating tensions come just after the one-year mark since the death of Iranian General Qasem Soleimani, which Iran vowed at the time to "get revenge" for.
Meanwhile, the European Union has also spoken out against the regime's uranium enrichment program On Tuesday, a spokesperson for the European Commission said the EU regrets Iran's decision.
The move clearly violates the 2015 nuclear agreement. The deal is now effectively dead, but the EU said the pact is still worth saving and that all parties involved must continue to implement it.