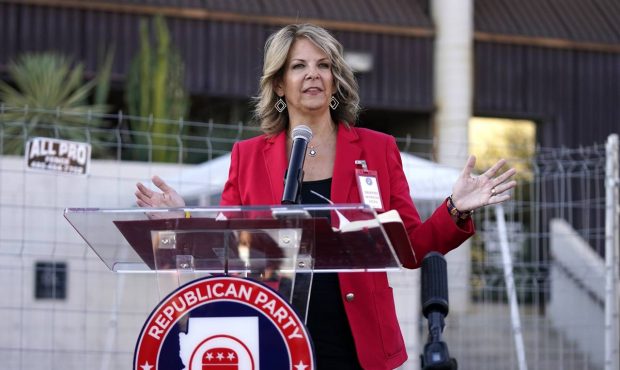 OAN Newsroom
UPDATED 5:30 PM PT – Tuesday, January 5, 2021
Chairwoman Kelli Ward (R-Ariz) called for the decertification of the presidential election results in Arizona.
In a video posted Tuesday by the Arizona Republican Party, Ward criticized Gov. Doug Ducey (R-Ariz.), saying it was wrong for Ducey to certify results despite many Arizonians feeling the election was unfair.
In today's update, Chairwoman @kelliwardaz repeats her call for the Arizona State Legislature to decertify the so-called results of the 2020 Presidential Election until a full and transparent audit can be completed. pic.twitter.com/SRVhWxEltI

— Arizona Republican Party (@AZGOP) January 5, 2021
Ward added the results should be decertified until "a full, fair and transparent audit of this election can be completed."
Arizona has been red for the past five presidential elections, raising concerns for the results this year.
"I hope you'll join with me, call your legislature in Arizona and in the United States of America, we have election integrity," Ward stated.
She further criticized Ducey for not calling the legislature into session early.