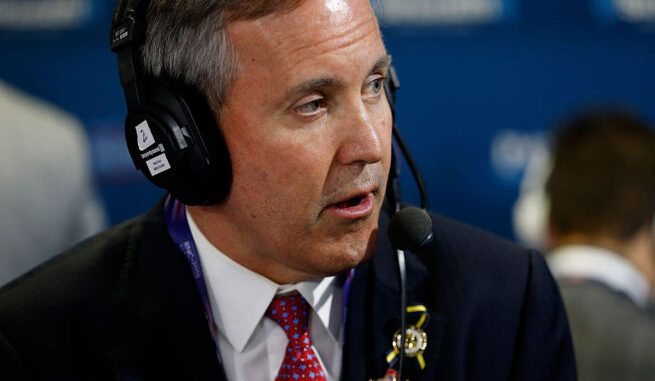 OAN Newsroom
UPDATED 1:35 PM PT – Saturday, January 2, 2021
The Texas Supreme Court handed a win to state Attorney General Ken Paxton–and to the restaurants and bars in the city of Austin–by allowing establishments to remain open into the late evening.
The decision came late Friday after Paxton previously filed legal action at both the county and appellate court levels. He filed against an order issued by the city's mayor ahead of New Year's Eve.
On Thursday, the courts upheld the order, which prompted Paxton to take his fight to the state Supreme Court. The order stopped dine-in services in restaurants and bars from 10:30 p.m. through 6:00 a.m. Thursday through Sunday.
Both Paxton and Gov. Greg Abbott (R-Texas) opposed the order, saying it openly challenged an executive order by Abbott that allowed restaurants to remain open.
Restaurant officials backed owners who chose to stay open despite the order. They emphasized the action was not a political statement, but a matter of survival.
We are very grateful to @GovAbbott and @KenPaxtonTX for defending Austin restaurants. Restaurants are deeply invested within their communities, and so they continue to do all they can to prevent the spread of COVID-19, often at tremendous cost.

— Texas Restaurant Association (@TXRestAssoc) December 30, 2020
"Why can't we use all of those resources to make sure that if and when there are bad actors, we are handling that appropriately?" Kelsey Erickson Streufert of the Texas Restaurant Association questioned. "And not punishing everyone else?"
Austin's mayor said around two dozen citations would be issued come Monday for the establishments that decided to remain open. It's unclear what will happen with the citations in light of the new Supreme Court order.
While the ruling is likely good news to businesses, owners said the damage is already done after losing so much business over New Year's Eve.
"It's done, nobody is going out this weekend," Travis Tober, owner of Nickel City bar, stated. "We'll stay til 10:30 anyways, [but] the vibe is done, the weekend is gone [and] we're going into a very slow January and February. People don't have a reason to go out anymore."
The Texas Restaurant Association previously thanked Paxton and Abbott for defending Austin's restaurants. They said closing indoor dining would not prevent holiday celebrations, but instead move them from regulated businesses to unregulated spaces during this critical time.