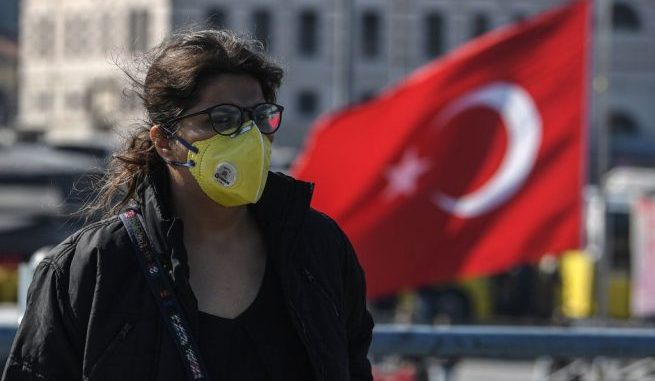 OAN Newsroom
UPDATED 2:05 PM PT – Saturday, December 26, 2020
Turkey has begun requiring proof of a negative COVID-19 test in order to board an incoming plane. Turkey's health minister announced the new policy Friday, which bars those who fail to comply.
All passengers flying in from Britain, South Africa or Denmark will be required to quarantine in addition to providing a negative test result. This is a change from Turkey's previous policy, which only required a test for those showing symptoms.
#BREAKING | 🇹🇷 Turkey published a new NOTAM due to COVID-19 pandemic.

◽️ All international travelers will need to provide a negative PCR test result upon arrival
◽️ Passengers who don't provide a PCR negative test will be quaranited during at least 7 days. pic.twitter.com/ESBewpodU8

— Coronavirus ☣️ Turkish Agency (@CoronaTurkeyEN) December 25, 2020
One traveler said her trip to Amsterdam was derailed since she couldn't get a PCR test on such short notice.
"Yesterday at 20 past 8 p.m., I got an email from Eurostar that if I want to go to Amsterdam, I need a PCR test," the traveler said. "But how can I get PCR test in the night or even in one day?"
These new international requirements are effecting travelers worldwide. Only more changes are expected to come as countries continue to issue new policies to combat the pandemic.