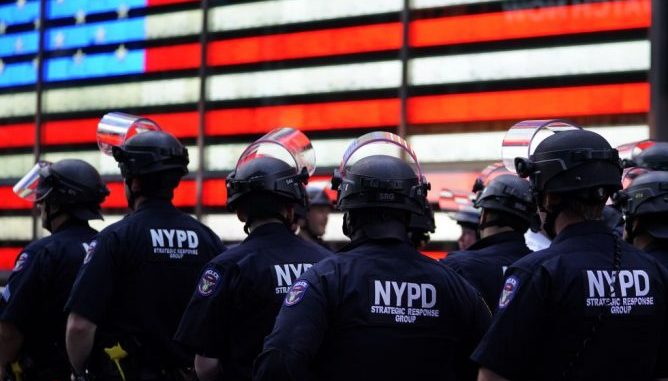 OAN Newsroom
UPDATED 3:23 PM PT – Saturday, December 26, 2020
The New York Police Department officer shot and saved by his bulletproof vest was just released from the hospital. On Friday, 27-year-old Connor Boalick was discharged after what many are calling a "Christmas miracle."
Boalick was responding to a domestic incident on Christmas Eve when the suspect, identified as 20-year-old William Moss, allegedly shot the officer. Luckily, the bullet did not break skin. A team of officers were able to chase and arrest Moss.
We're here at @KingsCountyHosp tonight after one of our @NYPD77Pct officers was shot. It's nothing short of a Christmas miracle that the situation is not much worse.

When a NYer called 911 because she was in fear for her life, these officers responded.

1/2 pic.twitter.com/2giRR8m3Cb

— Commissioner Shea (@NYPDShea) December 25, 2020
Officers are speaking out against this sort of blatant attack on law enforcement.
"We have to start asking the question why is this happening? Why does a perp feel bold enough to shoot a police officer? That's the question that we have to ask and we have to answer," President of the Police Benevolent Association of New York City Pat Lynch said.
"We have to stop saying we're lucky…we have to start asking, why is this happening?"

Pat Lynch speaks at Kings County Hospital tonight following tonight's shooting of our @NYPD77Pct brother who responded to a domestic violence call. pic.twitter.com/JKVZhZZMbu

— NYC PBA (@NYCPBA) December 25, 2020
Moss was hit with a flurry of charges including attempted murder, assault and reckless endangerment.