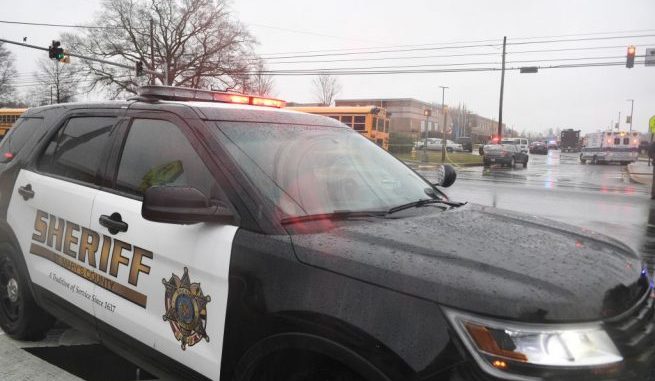 OAN Newsroom
UPDATED 1:15 PM PT – Wednesday, December 23, 2020
An Alabama father and son are dead after allegedly shooting each other during an argument.
Earlier this week, the incident occurred in the town of Wagarville, which is about 55 miles north of Mobile, Alabama.
According to reports, 32-year-old Kelvin Nicholas Coker got into an argument with his father, 60-year-old Kelvin James Coker.
After they opened fire on each other, both died from gunshot wounds in the altercation. A local sheriff said the whole argument started over a dog.
60-year-old Kelvin James Coker discovered his dog had been shot on Saturday. The man then drove to the home of his son, 32-year-old Kelvin Nicholas Coker, who claimed to have killed the animal. The father shot first with the son returning fire. https://t.co/le0hc0HGFI

— Alabama News Network (@ALNewsNetwork) December 21, 2020
"It all started with a dog being shot," Sheriff Richard Stringer stated. "The father come down and confronted the son, and it went from that point to both being fatally wounded."
Reports also said the family had a history of domestic violence. Deputies were called to the home just a few days prior.
The father was also charged in 2012 for shooting his other son in the arm.