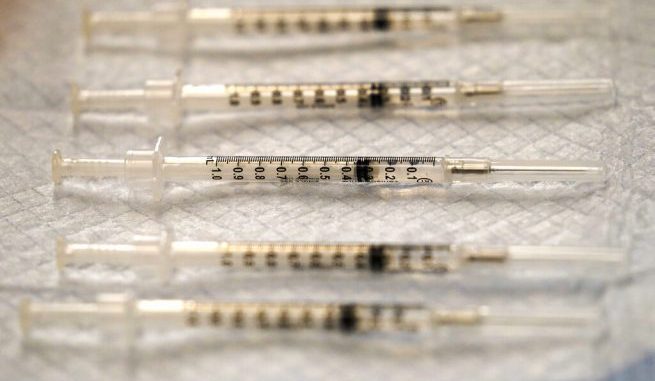 OAN Newsroom
UPDATED 8:30 AM PT – Thursday, December 24, 2020
General Gustave Perna, chief operating officer for Operation Warp Speed, said on Wednesday that the Trump administration is "ahead of the curve" in terms of vaccine distribution. He went on to say that the federal government is on track to hit its target of sending out 20 million doses by the end of the year.
Specifically, he stated they have allocated 15 million doses of the vaccine across the country with plans to send out five million more next week. General Perna acknowledged that there were some initial issues with sending packages to the right places, but those issues were caught early on in the process.
"We know how to do this. America knows how to do this," General Perna explained. "We have done second doses before."
He also said the Trump administration is working closely with local governments to get the vaccines out as quickly and effectively as possible.
"We're working now on the delivery of the second dose," General Perna said. "So we've established an elaborate communication strategy at all levels to make sure everybody is tracking this."
Officials acknowledged that actual immunizations are going slightly slower than expected. Possible factors include the logistics of starting a massive new program and some hospitals being overwhelmed by COVID-19 patients.
General Perna added that he hopes each new wave of vaccinations goes smoother than the ones before.