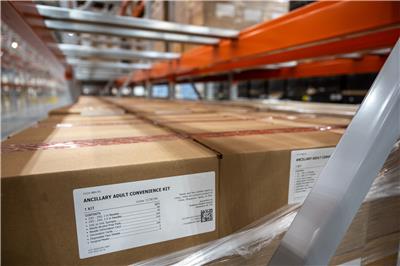 OAN Newsroom
UPDATED 7:57 AM PT – Monday, December 21, 2020
Top U.S. health officials said they are back on track when it comes to the shipment of coronavirus vaccines.
On Sunday, the chief advisor of Operation Warp Speed, Dr. Moncef Slaoui, said the program has worked through a problem with distribution delays for Pfizer's vaccine.
Dr. Slaoui claimed the issue stemmed from a two day delay between the time vaccine vials are approved for usage and when the FDA approves them for shipment.
"We all made the error or mistake of assuming that the vaccine, that's actually produced and being released, is already available for shipment," he stated. "When, in fact, there is a two days lag between the time at which we generate a lot of data that shows this vaccine vial is actually safe and right, and the time we can ship it."
The problem was caught after Operation Warp Speed's COO, Army Gen. Gustave Perna, signed off on vaccine shipment invoices, which forecasted delivery for a larger amount of vaccines than were prepared for distribution. Several states, including Illinois and Oregon, were getting up to 40 percent less doses than they originally ordered.
However, Dr. Slaoui assured the mistakes were a result of planning errors in vaccine distribution, which have now been fixed not with the manufacturing of the vaccines. He said federal and state officials are working together to not only resolve the issue, but ensure every vaccine is in great condition.
"This is not making watches, this is making living things or at least involving leaving things in the way we produce vaccines and we don't control everything 100 percent," Dr. Slaoui explained. "And unless it's perfectly right, we will not release vaccine doses for usage and sometimes there could be small hiccups."
Meantime, the chief advisor expects to ship nearly 6 million doses of Moderna's vaccine and 2 million doses of Pfizer's vaccine across the nation Monday. Additionally, he's excited for the first Moderna vaccine to be administered that same day after recently receiving FDA approval.