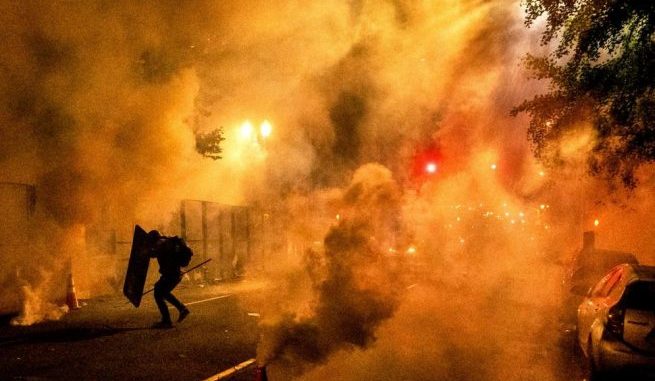 OAN Newsroom
UPDATED 9:09 AM PT – Tuesday, December 15, 2020
Several small businesses in Portland have suffered through months of rioting and looting. They are now facing a new problem in the aftermath.
Business owners in the Democrat-run city are being forced to either find new insurance providers or pay up to four-times their original premiums to stay insured.
Insurance prices have skyrocketed so high that several companies have cut off coverage to different parts of the city. Some even opted to refuse coverage expansion to existing customers.
"I would say they've been doing a good job at handling the claim, but they did give us a notice of non-renewal so we are out on the market with our broker finding new coverage," explained Eric Murfitt, controller of Mercantile Portland.
This is the area affected by an occupation in the Humboldt neighborhood. Streets are barricaded and there are reports of aggressive behavior by people involved. If at all possible, please avoid the area. Those with homes and businesses here, please use caution. pic.twitter.com/cXXzkXUwhS

— Portland Police (@PortlandPolice) December 9, 2020
In addition to the damage done by the unrest, coronavirus restrictions have made it even tougher for businesses to recover, especially restaurants.
In just this year alone, the restaurant industry has seen more than 110,000 establishments close nationwide. As a result, nearly 6 million American's have been put out of work.
Meanwhile, businesses in Portland have experienced nearly $23 million worth of damage from protests. A senior official at a local insurance firm said from here on out it will not take on new business policies for establishments within a five mile radius of active riots or looting.
The large scale riots and clashes with police came to an end in late July, however, smaller protests of up to 200 people persisted on a nightly basis for months. This has left several small businesses in Portland wondering how much longer it could be before they ultimately shutdown for good.