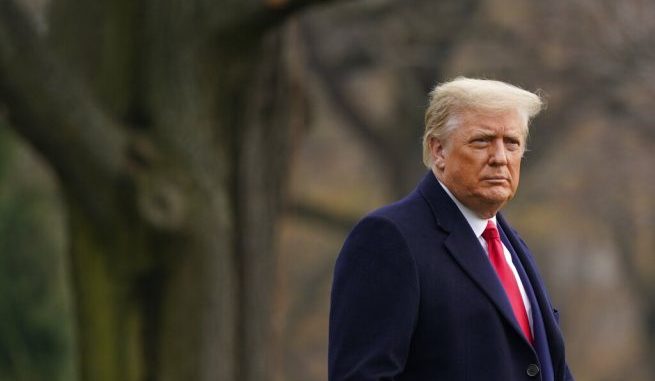 OAN Newsroom
UPDATED 9:39 AM PT – Tuesday, December 15, 2020
President Trump has continued his work to create better economic opportunities for America's workers.
On Monday, he signed an executive order on Increasing Economic and Geographic Mobility aimed at "alleviating unnecessary regulatory burdens." The order cites a dramatic increase in the percentage of jobs that now require a government-mandated license.
Less than 5 percent of jobs required a license in the 1950s, mostly doctors lawyers and other occupations that require extensive formal education. Today, however, that number is between 25 and 30 percent. It can include anything from ballroom dance instructors to martial arts teachers.
The order builds on a measure the President introduced in 2019, the Governors' Initiative on Regulatory Innovation, which has been implemented most recently by Arizona, Florida, Iowa, Missouri and South Dakota.
"And I think they're very happy about the fact that we have cut regulations like nobody in the history of our country," stated President Trump. "We have, in less than three years, we've cut more regulations than any President for their full term or terms."
The executive order gives power to state and federal governments to "actively supervise" licensure boards to ensure that their regulations are not overly restrictive and do not limit economic competition.
Licensing requirements, the President pointed out, have a severe effect on job creation and profitability with current measures costing 2.8 million jobs and $200 billion every year.
During a fireside chat earlier this month, Labor Secretary Eugene Scalia highlighted the work President Trump has done in reversing the current course of regulatory induced economic decline as well as forging an easier path to the labor force for those who want it.
"This President has done more to promote the elimination of unnecessary regulatory burdens than any president, including even Ronald Reagan who made such a great contribution," Scalia stated.
This particular measure also encourages those who are often excluded from the workforce, namely individuals with criminal records, to seek out licensing opportunities whenever possible.
Another group that routinely reports finding difficulty entering the local labor force are those in military families whose constant relocations can make licensing impossible. The President outlined a regulatory process that includes a "good faith" clause to solve this, so licenses can follow the worker wherever they land.