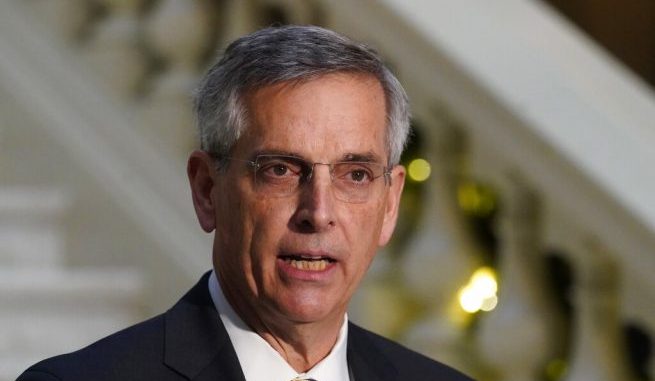 OAN Newsroom
UPDATED 11:05 AM PT – Tuesday, December 15, 2020
Georgia officials are launching an investigation into a county they say didn't follow proper procedures when matching signatures on Election Day.
In a press conference on Monday, Georgia Secretary of State Brad Raffensperger announced his office will be conducting a probe on voter signatures on absentee ballot envelopes in Cobb County.
We will also be working with an accredited university on a third-party signature match statewide audit study. Together, we will restore faith. #GaPol #SecureVoteGa

— GA Secretary of State Brad Raffensperger (@GaSecofState) December 14, 2020
Raffensperger said he's partnering with the Georgia Bureau of Investigation in an attempt to restore confidence in the state's election processes.
"Starting immediately, we are pulling all of our resources together with GBI to conduct a signature match audit in Cobb County," he announced. "Vote privacy is top of mine and we will never release how someone voted, we are only reviewing the signatures on the envelope."
The investigation will look at whether signatures on absentee ballot envelopes match with signature records from the registered voters who currently reside in the county.
Additionally, he said Gov. Brian Kemp (R) and the state assembly speaker are backing the efforts. In a statement, Gov. Kemp said he was glad state officials were taking the necessary steps to ensure voter safety. He also highlighted the importance of Georgia's upcoming Senate runoff elections.
Meanwhile, Raffensperger has continued to urge Georgians to look forward to the election, which has opened up its early voting polling stations.
"Every Georgian needs to have faith in our elections," he stated. "Republican, Democrat, independent and every other affiliation."
Officials hope to have their investigation concluded soon and plan on releasing their findings in two weeks.