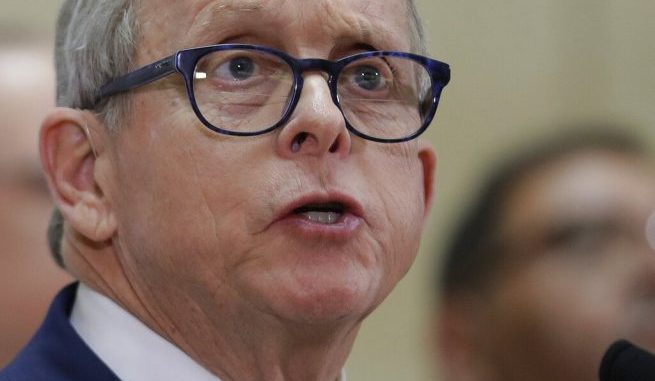 OAN Newsroom
UPDATED 11:19 AM PT – Wednesday, December 9, 2020
The state of Ohio is placing an unofficial moratorium on capital punishment. In an interview Tuesday, Republican Gov. Mike DeWine (R) said he's banning capital punishment until lawmakers find a more practical alternative to lethal injection.
DeWine said he still supports the death penalty, but has come to question its value due to increasingly long delays between crime and punishment. Other members of the GOP have questioned it because of the cost and the state's inability to find lethal drugs.
The governor said he doubts executions will resume this year or the next considering how the majority of lawmakers aren't prioritizing the search for another method of execution.
"I don't see a movement in the legislature," he stated. "You know, I don't know anyone who has prioritized this as something that the legislature needs to do or should do."
There are currently 136 inmates on death row in the state of Ohio. Twice in the past month, opponents of the death penalty have called on Ohio lawmakers to end the practice altogether.
They suggested repurposing the funds to better serve programs that support families of murder victims. Yet, DeWine remains adamant that the law should be amended not struck down.
Meanwhile, the Trump administration is ramping up executions on a federal level with plans to put five inmates to death before the end of January. The administration has allowed the largest number of executions in over 130 years.