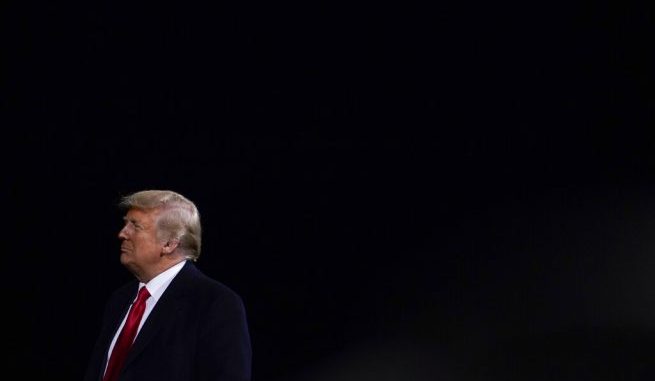 OAN Newsroom
UPDATED 7:03 AM PT – Tuesday, December 8, 2020
The President is gearing up to sign an executive order ensuring the American people will receive a COVID-19 vaccine before the U.S. starts aiding other countries.
President Trump reportedly plans to sign the order Tuesday during a vaccine summit. This falls in line with the administration's 'America First' policy, which has been followed throughout the President's time in office.
On Thursday, an FDA panel will be meeting with vaccine-makers Pfizer and BioNtech to decide whether to grant them Emergency Use Authorization. Last week, sources said the vaccine developed by those companies could be approved as early as Friday.
Additionally, the FDA is planning to discuss Moderna's vaccine on December 17.
On Nov 20, we submitted a request to @US_FDA for Emergency Use Authorization of our investigational #COVID19 vaccine with @BioNTech_Group.

What is an EUA? 💭 Commissioner @SteveFDA shares more. https://t.co/2LOibrpy3A

— Pfizer Inc. (@pfizer) December 7, 2020
The executive order contains guidelines on how federal health and finance officials should interact with foreign countries to help bring an end to the coronavirus pandemic. The plan will reportedly emphasize working with wealthy foreign countries who are able to procure large amounts of effective vaccines.
For less wealthy countries, it calls for the leveraging of resources to help them obtain vaccines as well as other medical supplies necessary to contain the virus.
Officials said the rollout in foreign assistance will depend on supply and demand, but they expect it to be available by late spring or early summer.
Meanwhile, domestically, vaccines will be made available to more vulnerable populations first before they slowly start being doled out to the general public.
Health and Human Services Secretary Alex Azar said in an interview Sunday that he projects most Americans will be seeing a vaccine by February or March.
"We're going to focus on those most vulnerable and those most on the frontlines on treating people with COVID," he stated. "With the initial 40 million doses in the next month, and then we're going to just progressively keep adding more and more people."
Our work on vaccines for COVID-19 has been fully transparent, and we will follow all the usual and stringent American safety and quality protocols to produce countermeasures that the whole world can trust. (5/6)

— Secretary Alex Azar (@SecAzar) December 4, 2020