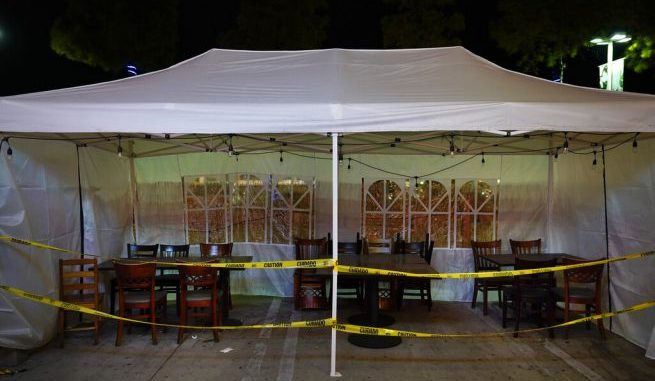 OAN Newsroom
UPDATED 7:42 AM PT – Tuesday, December 8, 2020
Small businesses in California are worried after Democrat Gov. Gavin Newsom implemented economic lockdowns on a large portion of the state.
Newsom's strict coronavirus measures went into effect for a vast number of Central Valley, Bay Area and Southern California regions late Sunday night. The move immediately impacted millions of residents.
The governor announced he would implement a number of restrictions last week if a region's ICU capacity dropped below 15-percent.
Our ICUs are climbing quickly toward their capacity. Our death rate is rising.

To slow the surge of #COVID19 and save lives, CA is introducing a Regional Stay-At-Home Order.

Regions where ICU capacity⁰fall below 15% will be placed into this Stay-at-Home Order ⁰for 3 weeks.

— Gavin Newsom (@GavinNewsom) December 3, 2020
The lockdowns have upset many small business owners who have worked tirelessly to adhere to the constantly changing list of health code requirements.
"This is the busiest time of the year for restaurants, but generally speaking I would say a lot of people would normally be getting together or having holiday parties," explained John Thiel, chef and owner of the Pappo Restaurant. "So, we've lost all of our private party business, we've lost all catering business."
Many small business owners in California have voiced their frustration with Newsom and other state officials for shutting down businesses after they abided to his prior health code requirements.
Bar owner in Los Angeles CA is livid to see that mayor Garcetti has approved an outdoor dining area for a movie company directly across from her outdoor dining area (which was shut down) pic.twitter.com/jkUP2CWg35

— Jake Coco 💙🇺🇸🎶🐻 (@jakecoco) December 4, 2020