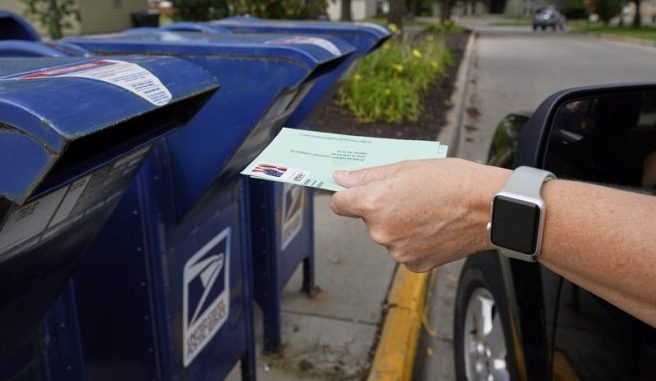 OAN Newsroom
UPDATED 6:44 AM PT – Wednesday, December 2, 2020
Whistleblowers in Virginia recently chose to speak out in an effort to preserve election integrity. The Amistad Project of the Thomas More Society law firm held a press conference Tuesday, where a number of whistleblowers gave eyewitness testimony on election fraud in key battleground states.
The Amistad Project had uncovered hundreds-of-thousands of ballots affected by election fraud in five states, including Pennsylvania and Wisconsin. They have demanded election officials send logs and video of ballot handlers at several polling locations, especially at mail-in ballot drop boxes.
— Donald J. Trump (@realDonaldTrump) December 1, 2020
Several whistleblowers were subcontractors with the United States Postal Service (USPS) and alleged they faced problems working with the department. One man from Wisconsin claimed he saw only one ballot go out on November 2 and none on Election Day. On November 4, however, the local USPS chapter declared there were at least 100,000 ballots missing.
Another subcontractor from New York said he experienced weird behavior at two Pennsylvania USPS locations. He explained that officials from the first location held him there for more than six-hours and didn't allow him to unload his trailer. Then at the second location, USPS officials took his whole trailer when he went to pick-up his truck.
Jesse Morgan—a truck driver (subcontractor) with USPS in PENNSYLVANIA…pic.twitter.com/EFxXZnQCUS

— Donald J. Trump (@realDonaldTrump) December 1, 2020
This comes as Republican lawmakers throughout the country are hearing the Trump campaign's case for widespread voter fraud. Meanwhile, campaign officials are asking for a recount in Wisconsin and a signature audit from Georgia election officials.