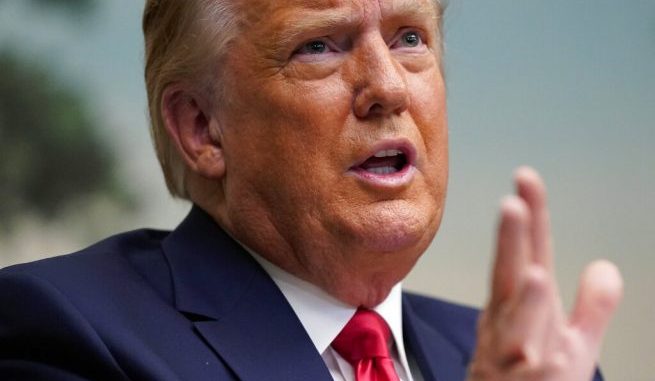 OAN Newsroom
UPDATED 7:02 AM PT – Tuesday, December 1, 2020
President Trump said all Republicans, especially Georgia Republicans, are angry over officials' handling of the election in the Peach State.
While taking to Twitter Monday, the President questioned why Gov. Brian Kemp (R) will not use his emergency powers to overrule the secretary of state and do a match of signatures on envelopes. He said it would be a "goldmine" of fraud.
The President also called on officials to check the number of envelopes versus ballots, suggesting they won't match up.
….Also, quickly check the number of envelopes versus the number of ballots. You may just find that there are many more ballots than there are envelopes. So simple, and so easy to do. Georgia Republicans are angry, all Republicans are angry. Get it done!

— Donald J. Trump (@realDonaldTrump) November 30, 2020
In response, Kemp's office claimed state law bars him from intervening in elections, noting he's unable to override the secretary of state by executive order. On Monday, however, Georgia Secretary of State Brad Raffensperger said his office has opened more than 250 cases of voting irregularities and allegations of voter fraud.
This came after the Trump campaign requested that Raffensperger order an immediate audit of signatures on absentee ballots and applications received in all counties. Meanwhile, a machine recount is now underway in Georgia with officials expecting the effort to be completed this week.