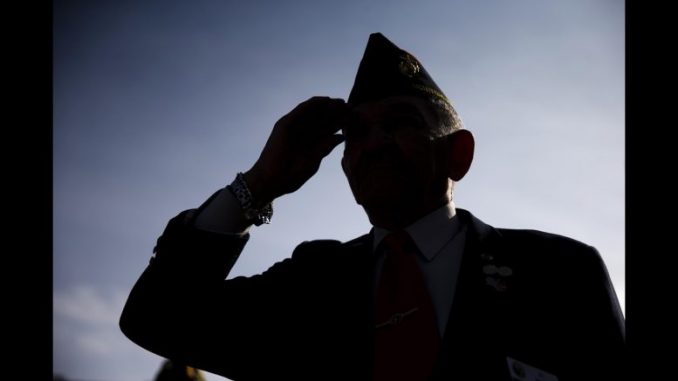 OAN Newsroom
UPDATED 10:49 AM PT – Monday, November 23, 2020
With an estimated 2.1 million veteran families struggling to put food on the table, non-profit organizations throughout the country are working this holiday season to feed the one's who served us.
The Vietnam Vets of America Chapter 1044 has devoted the past decade to providing for their fellow veterans in Wilson County, Tennessee.
"Vietnam vets were not treated very well when they came back, just trying to help other veterans that don't go through what we went through," said Mike Myer, the chapter's president. "All our members are Vietnam veterans."
Every Thanksgiving and Christmas these vets unite to serve local veteran families in any way they can, primarily by providing donated food. The organization plans to donate 65 food boxes with enough supplies to last struggling families two weeks.
While the Vietnam veteran's of Wilson County are making a dent within their own community, they can't fix the growing problem sprawling across the nation.
Fortunately, there are many organization devoted to providing food for veteran families. One of the largest non-profit's serving military families, Feed Our Vets, aid's veteran's in 39 states with most being in New York.
"A lot of organizations are feeding vets during the holidays or certain holidays during the year," said Rich Synek, founder of Feed Our Vets."..But no one on a widespread, nobody widespread throughout the U.S. is doing it."
Each Feed Our Vets food box includes 21 meals with an average value of over $220. The organization serves thousand's of families with over 90 percent of their clients returning monthly.
Even though the organization's are in high demand, many of them say not enough veteran families are requesting for help.