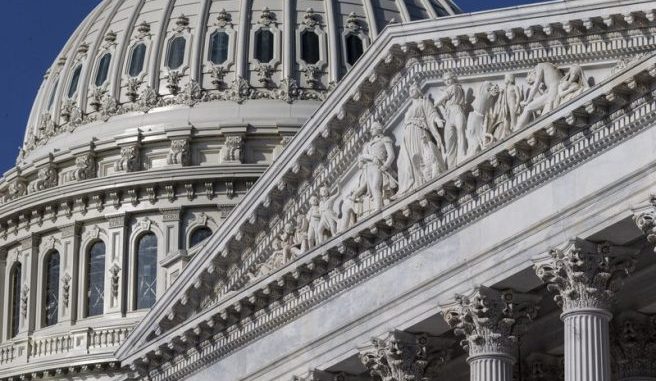 OAN Newsroom
UPDATED 9:45 AM PT – Friday, November 20, 2020
Congress is preparing to check out for the Thanksgiving holiday without reaching a resolution on the massive annual spending package.
On Thursday, party leaders from both chambers discussed the possibility of attaching pandemic aid to an omnibus spending bill before the December 11 deadline. This comes as several relief programs expire at the end of the year, fueling uncertainty over the continuation of aid to families and businesses.
An omnibus spending bill would effectively combine a number of spending bills, including a coronavirus stimulus package, into a single larger piece of legislation. This comes as negotiations over the next coronavirus stimulus have been at an impasse due to disagreements over the price of the bill.
Democrats are pushing for a $2.2 trillion package that Republicans said would bring massive government debt and harm economic recovery. Meanwhile, Senate Republicans have their eyes set on a much lower $500 billion spending package.
For months, Republicans have tried to make bipartisan progress on huge areas of COVID relief where there's no disagreement.

Vaccine distribution funds.

Another round of the PPP for hard-hit small businesses.

But Democrats blocked it all over their unrelated liberal wish-list.

— Leader McConnell (@senatemajldr) November 18, 2020
The GOP has hopes of tackling top priorities, including veteran care, securing the southern border and supporting public health during the pandemic.
The White House has said they support the massive annual spending package and are hopeful lawmakers from both sides will reach an agreement before the deadline. The spending bill must be passed in time in order to avoid a potential government shutdown.