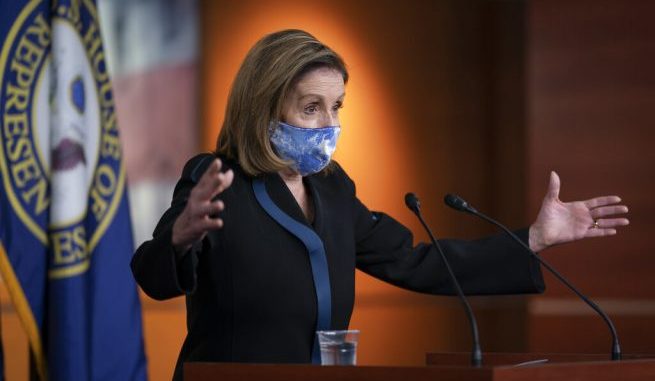 OAN Newsroom
UPDATED 9:14 AM PT – Saturday, November 14, 2020
House Speaker Nancy Pelosi slammed Big Tech for having what appears to be double standards when it comes to political censorship.
During a news briefing Friday, Pelosi called out Facebook CEO Mark Zuckerberg for allegedly refusing to censor conservative content or what she called "election misinformation."
"I'm not a big fan of Facebook," she stated. "I don't know what they have been doing, but I know they've been part of the problem all along."
Facebook has found itself in the cross-hairs of political leaders and other tech companies.
Beginning in the late spring of 2020, Zuckerberg openly refused to censor information put out by President Trump. The tech CEO stated that while he disagrees with the President's tweets, he refuses to limit his speech.
Pelosi argued, however, that media companies have a certain responsibility when it comes to monitoring content on their sites.
"the technology is a blessing, but it's a double-edged sword in terms of communication democratizing the spread of information," she asserted. "So I would hope that they would have some sense of responsibility, because they were very much a part of causing this problem to begin with."
Pelosi said she would like to see Facebook join the ranks of other tech companies who have made an effort to censor the posts and accounts of conservative personalities.