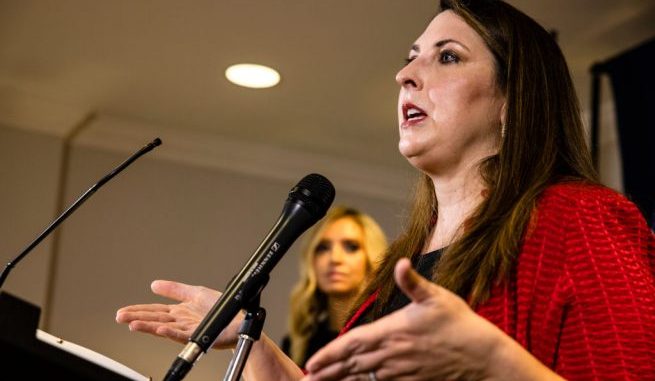 OAN Newsroom
UPDATED 5:40 PM PT – Friday, November 13, 2020
The Republican National Committee is pumping millions into Georgia to make sure Republicans come out on top in the state's Senate runoffs.
The Left wants to socialize our nation's health care, turning it into a government-run system.

I released "The Modernizing Americans' Health Care Plan" to cover patients' pre-existing conditions, lower costs, increase choice & expand health care options.https://t.co/09YCc9zQt0

— Senator Kelly Loeffler (@SenatorLoeffler) November 13, 2020
On Friday, the RNC announced it is investing $20 million for 600 staffers to campaign for Sen. Kelly Loeffler (R-Ga.) and Sen. David Perdue (R-Ga.).
Chuck Schumer, Nancy Pelosi, and Jon Ossoff want to radically change America by defunding the police, give millions of illegal immigrants the right to vote, and make Washington DC the 51st state.

Chip in to help @KLoeffler and I stop them: https://t.co/QIELFpREP4 #GAsen #gapol pic.twitter.com/2h5LZEWZwT

— David Perdue (@Perduesenate) November 13, 2020
RNC Chairwoman Ronna McDaniel released a statement that said, "Georgians are counting on Republicans to block Democrats from raising taxes, packing the Supreme Court and giving government control over health care."