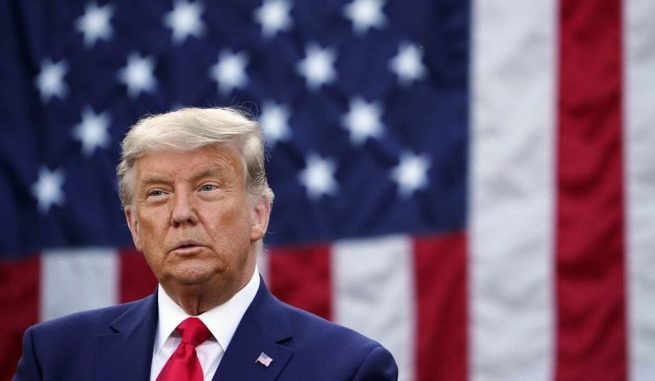 OAN Newsroom
UPDATED 2:30 PM PT – Friday, November 13, 2020
President Trump touted the success of Operation Warp Speed for helping Pfizer develop a vaccine. In Friday's press conference, the President said his administration invested nearly 2 billion dollars into Pfizer's efforts.
"Our investment will make it possible for the vaccine to be provided by Pfizer free of charge. Pfizer said it wasn't part of Warp Speed but that turned out to be an unfortunate misrepresentation…"
pic.twitter.com/tMe0ssTCuP

— Elma Aksalic (@ElmaAksalic) November 13, 2020
He added vaccines normally take 8 to 12 years to develop but Operation Warp Speed developed one in less than a year.
The President also said he is working on getting the vaccine approved through emergency use authorization. He warned that tightening restrictions could worsen the economic effects of the pandemic.
"Three other vaccines are also in the final stages of trial." pic.twitter.com/nKCcNm2Ga4

— The White House (@WhiteHouse) November 13, 2020
"A national lockdown costs 50 billion dollars a day and hundreds-of-thousands of jobs every single day," President Trump stated. "Ideally, we won't go into a lockdown. This administration will not be going into a lockdown."
"Ideally we won't go to a lockdown. I will not go – this admin will not be going to a lockdown. Hopefully whatever happens in the future, who knows which admin it will be… I can tell you this admin will not go to a lockdown" pic.twitter.com/gJfWz03Tm7

— Elma Aksalic (@ElmaAksalic) November 13, 2020
President Trump added the vaccine will go out to frontline workers and vulnerable populations as soon as it gets approved. It will be widely available to Americans by April.
Dr. Moncef Slaoui: We expect to have enough vaccine doses available to immunize 20 million Americans in the month of December and another 25-30 million per month after that. pic.twitter.com/95Jf3E6YyL

— The White House (@WhiteHouse) November 13, 2020