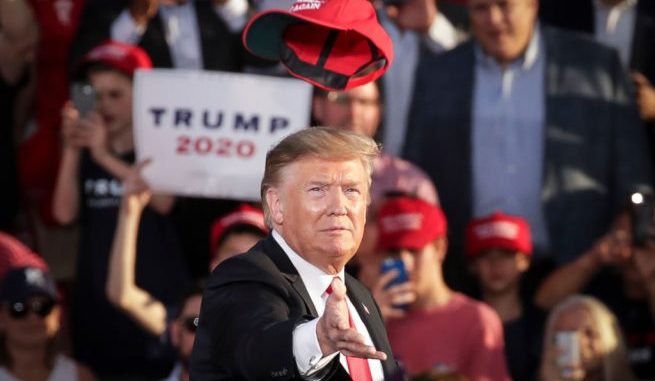 OAN Newsroom
UPDATED 3:50 PM PT – Tuesday, November 10, 2020
President Trump is calling on all American patriots to join his upcoming rallies in Washington D.C. On Tuesday, the 2020 Trump campaign announced two rallies that will take place in the nation's capital this coming Saturday.
The first event is called the 'Million MAGA March' and it will bring together the supporters of President Trump in a massive show of force for the Republican party.
The second rally is called 'Stop the Steal' and it's aimed at exposing and denouncing voter-fraud in Democrat-controlled states.
Both events will start at noon on November 14th at Freedom Plaza in Washington D.C.