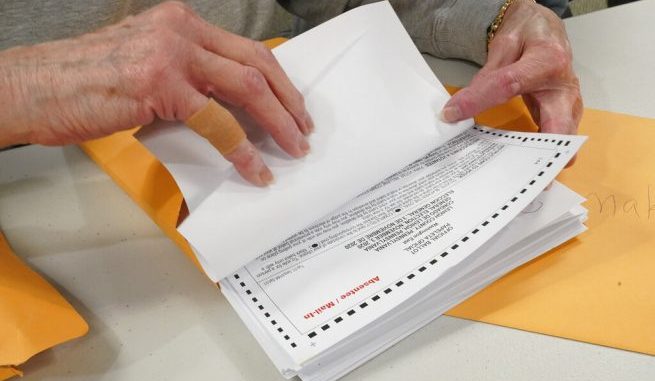 OAN Newsroom
UPDATED 8:43 AM PT – Tuesday, November 10, 2020
The state of Pennsylvania reported several dozen of its citizens who voted in this year's election were born in the 19th Century.
According to the Pennsylvania Open Data Portal, state officials issued 58 mail-in ballots to people who were born in the year 1800. Another two voters were born in the 1850s and nine voters were born in the 1890s.
Additionally, another 23 Pennsylvania voters were born in the year 1900. The data also shows another 1,317 ballots were issued to people born between 1900 and 1920.
There were 682,479 votes cast in JUST two Pennsylvania counties…

Allegheny and Philadelphia…

that should have been observed by poll watchers…but were not.

This is against Pennsylvania election code.

— J. Hogan Gidley (@JHoganGidley) November 9, 2020
This data suggests people as old as 220-years-old voted this year in Pennsylvania. President Trump's campaign is now mounting a legal challenge over these issues.
"Today in the United States District Court for the middle district of Pennsylvania, the Donald J. Trump for President representative voters filed suit against the Secretary of State in select counties alleging two things," explained Matt Morgan, 2020 Trump campaign general counsel. "Number one: a violation of equal access based on a lack of meaningful observation and transparency, particularly in Democrat controlled counties. And secondly, a violation of equal protection based on disparate treatment between Republican voters and Democrat voters."
The Justice Department has authorized a federal investigation into all cases of voter fraud across the U.S.