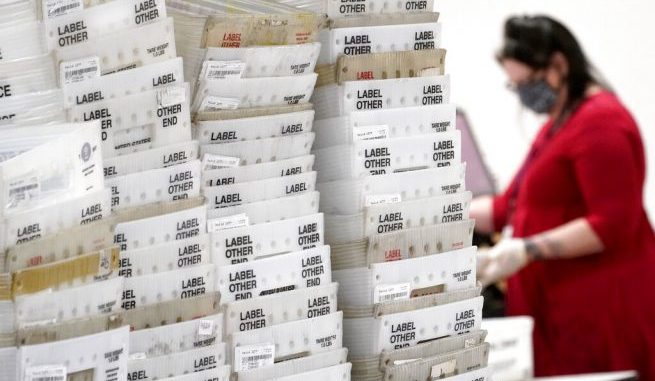 OAN Newsroom
UPDATED 11:15 AM PT – Friday, November 6, 2020
As Americans are keeping a close eye on the increasingly tight election, many are turning to the possibility of faithless electors.
When voters cast their ballot, they are technically selecting electors to vote for their presidential pick. These electors are generally party loyalists and almost always dutifully vote for their party's candidate.
"Most people don't know who their electors are, but they are real people,"explained Lara Brown, an associated professor at George Washington University. "They are, in fact, people who have already been chosen by their political party."
However, a faithless elector could potentially defect and vote for the other candidate or abstain from casting a vote at all.
Although this is an extremely rare situation and has only happened 85 times in U.S. history, such an occurrence could potentially change the election results in a race as close as this.
Most recently, this happened in 2016 when President Trump lost two electoral votes and then-Democrat nominee Hillary Clinton lost five. This was not enough to alter voting results, although it potentially could in a race as close as the 2020 presidential election.
However, several states have laws aimed at binding electors to their statewide or district majorities. Earlier this year, the Supreme Court unanimously ruled to uphold these regulations, citing the potential threat of chaos and bribery from the losing party.
The electoral college will meet to cast their votes on December 14 and the House of Representatives will then go on to approve the final tally.