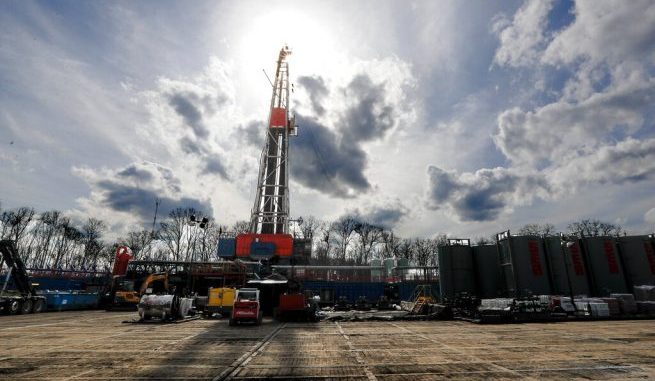 OAN Newsroom
UPDATED 10:41 AM PT – Monday, November 2, 2020
President Trump recently took executive action to protect fracking in the key battleground state of Pennsylvania. While visiting the Keystone State over the weekend, the President announced he signed an executive order while on board Marine One.
"I signed an order to protect Pennsylvania fracking and block any effort to undermine energy production in your state," said President Trump. "In other words, if one of these maniacs come along and say 'we're going to end fracking, we're going to destroy the commonwealth of Pennsylvania,' you can say sorry about that."
Under the new order, the President will continue to safeguard American jobs, secure affordable energy and protect national security through energy independence. It goes on to direct the administration to assess and review the effects of fracking restrictions on workers, consumers, businesses and local governments.
Additionally, the President strives to use common sense policies by preserving both energy production with environmental management. This comes in response to public calls to ban fracking completely, specifically from the President's Democrat opponent — Joe Biden. The former vice president has claimed he was never against the practice, repeatedly flip-flopping on the issue.
.@JoeBiden asked us to show the tape… pic.twitter.com/v0Rf3zW6ZR

— Mike Pence (@Mike_Pence) October 23, 2020
The President has vowed to "save the American dream" from the "deep catastrophic depression" that would follow a Biden administration. If reelected, President Trump reaffirmed the U.S. will continue to power its nation by its own terms.