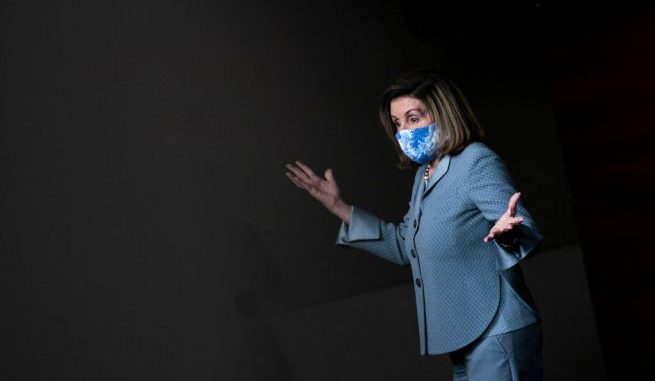 OAN Newsroom
UPDATED 2:45 PM PT – Thursday, October 29, 2020
House Speaker Nancy Pelosi (D-Calif.) has no intention of pursuing smaller stimulus deals during Congress's upcoming lame duck session.
On Thursday, she made the suggestion during a press conference on Capitol Hill. The Democrat said a larger bill is better at addressing the nation's needs on a more complete scale.
The Speaker added that a stimulus bill should not focus on the size of the relief being offered, but rather the quality of that relief.
"We are talking about quality," Pelosi stated. "We are not going to take a small bill that has the bulk of reinforcing funds to the richest people in America while questioning the integrity of people on unemployment insurance."
Pelosi noted she's still holding out hope for a stimulus deal after the election but has said it must be large enough to satisfy the nation's economic needs.