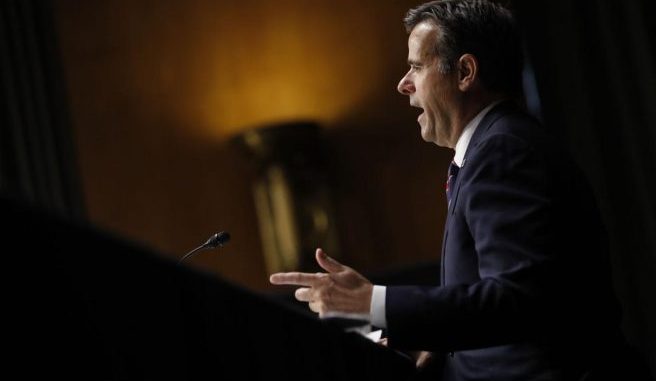 OAN Newsroom
UPDATED 8:50 AM PT – Thursday, October 22, 2020
Federal officials sent a warning about national security after the FBI said Iran and Russia obtained voter registration data and are using the information to interfere with the upcoming presidential election.
**UPDATE: Director of National Intelligence John Ratcliffe says Iran & Russia are taking "specific actions to influence public opinion" before the election and says they've obtained voter registration information.

— Patrick Hussion (@PatrickHussion) October 21, 2020
In a press conference Wednesday night, Director of National Intelligence John Ratcliffe and FBI Director Christopher Wray announced that voters were being intimidated in order to cause political unrest with their personal information later stolen.
"First we have confirmed that some voter registration information has been obtained by Iran and separately by Russia," announced Ratcliffe. "This data can be used by foreign actors to attempt to communicate false information to registered voters that they hope will cause confusion, sow chaos and undermine your confidence in American democracy."
Ratcliffe went into further detail, stating Iran has been sending out fake emails to registered voters while posing as members of the Proud Boys group in an effort to fuel political tensions before November's vote.
The national security officials went onto reassure the public by stating they will work swiftly to identify and disrupt these threats, while boosting up security for the sake of protecting the integrity of the presidential election.