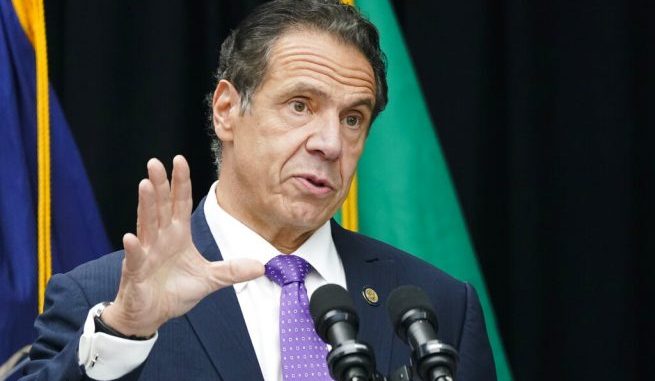 OAN Newsroom
UPDATED 1:25 PM PT – Thursday, October 15, 2020
President Trump came down on local Democrat officials in New York for their coronavirus response. On Thursday, the President was especially critical of Governor Andrew Cuomo's handling of the pandemic.
He noted the U.S.'s total number of cases would be significantly lower if it weren't for the high number of cases in New York, which has become a major hot spot in the country.
The President asserted this was not due to a lack of aid from the federal government.
"I gave him a ship, a convention center, 2,800 beds and he never used it," he stated. "He was incompetent, they're incompetent."
The state is currently experiencing another spike in coronavirus cases, which has prompted further shutdowns and cluster containment zones.