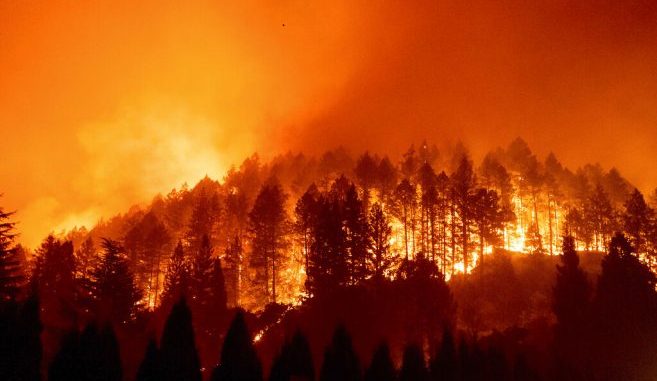 OAN Newsroom
UPDATED 9:40 AM PT – Friday, October 16, 2020
Since fire season began in California, the state has seen more than 8,400 wildfires. The blazes have devastated communities throughout the Golden State.
There are currently at least 14 major wildfires still ravaging the state's countryside with nearly 13,000 firefighters working to combat the violent flames.
I photographed the #AugustComplex fire when it first ignited several weeks ago. It's difficult to fathom that it's now the largest wildfire in California history, eclipsing the 1 million acre mark. Very 2020. pic.twitter.com/9H2ietD2DY

— Carin Dorghalli (@CarinDorghalli) October 7, 2020
So far this year, fires have destroyed more than 4 million acres, which is more than double the previous record.
Officials report fires have tragically taken the lives of dozens of people and caused the destruction of thousands of structures, including homes and businesses.
Experts have said this years fire season could cost the state more than $10 billion, which is roughly equivalent to the cost of wildfires in three of the last four years.
Researchers also suggest there are hidden costs to California's yearly wildfires such as decreased property values, health care bills the cost of disrupting business and lost tax revenue.