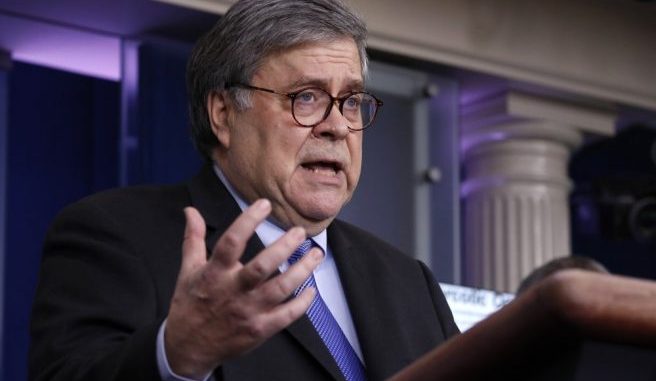 OAN Newsroom
UPDATED 3:45 PM PT – Wednesday, October 14, 2020
Attorney General William Barr recently highlighted the latest success of Operation Legend, which targets human smugglers, child abusers and other criminals across the U.S. On Wednesday, Barr announced the Department of Justice has been ramping up its operations in Albuquerque, New Mexico, where crime rates are three to four times higher than the national average.
"We've had a very successful task force, 113 federal arrests and many more state arrests," he said.
According to him, the department has allocated more resources for the anti-crime effort in that city.
"Here in Albuquerque, we added 40 federal law enforcement officers," stated Barr. "We also dedicated $10 million for 40 additional police."
Barr reiterated violent crime is a "solvable" problem and emphasized his department is leading the charge to eradicate its most dangerous elements nationwide.