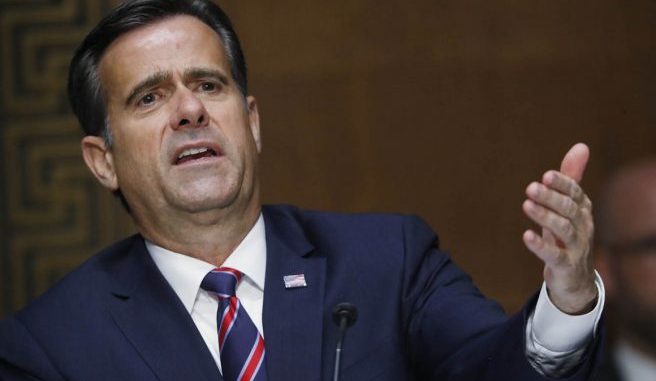 OAN Newsroom
UPDATED 10:56 AM PT – Wednesday, October 7, 2020
President Trump announced he has authorized the total declassification of all documents pertaining to the 2016 Russia investigation. On Twitter Tuesday, he said he will make public any and all documents in connection to what he called "the single greatest political crime in American history."
The President then instructed Director of National Intelligence John Ratcliffe to declassify the notes of former CIA Director John Brennan that show Hillary Clinton came up with a plan to connect President Trump to Russia back in 2016.
I have fully authorized the total Declassification of any & all documents pertaining to the single greatest political CRIME in American History, the Russia Hoax. Likewise, the Hillary Clinton Email Scandal. No redactions! https://t.co/GgnHh9GOiq

— Donald J. Trump (@realDonaldTrump) October 7, 2020
Brennan contends the plan was simply a part of the Clinton campaign strategy and has tried to downplay its significance. According to his handwritten notes, the campaign should "vilify Donald Trump by stirring up a scandal claiming interference by the Russian Security Service."
Brennan's notes, allegedly dated July 28, 2016, detailed the plan was "a means of distracting the public from her use of a private email server." President Trump has also said all documents from "the Hillary Clinton email scandal" will also be released with no redactions.
The declassification comes amid continued claims from Democrat lawmakers trying to link the president to Russian corruption, which is an accusation he has repeatedly denied. When releasing the documents and new information, Ratcliffe added that he'll be briefing Congress on "the sensitive sources and methods by which it was obtained in the coming days."