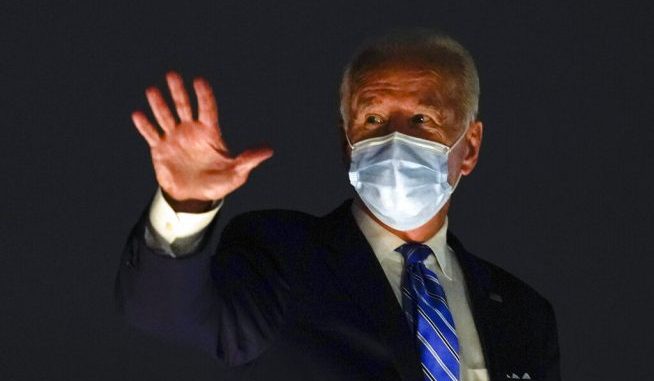 OAN Newsroom
UPDATED 9:35 AM PT – Tuesday, October 6, 2020
Democrat presidential nominee Joe Biden has raised eyebrows after comments he made at a September roundtable resurfaced.
On Monday, a clip of the former vice president speaking with veterans in Tampa, Florida began circulating online.
In the video from September 15, Biden attempted to applaud essential workers of color. However, critics have said his words came off as callous and racially insensitive.
Could you speak a bit louder for those of us in the back?

"The reason I was able to stay sequestered in my home was because some black woman was able to stock the grocery shelf." pic.twitter.com/TV5yDQKMra

— Dan Mellis (@MtgGuyDan) October 5, 2020
Earlier this year, Biden also found himself in hot water for telling black voters that if they don't support his bid for the presidency "they ain't black."