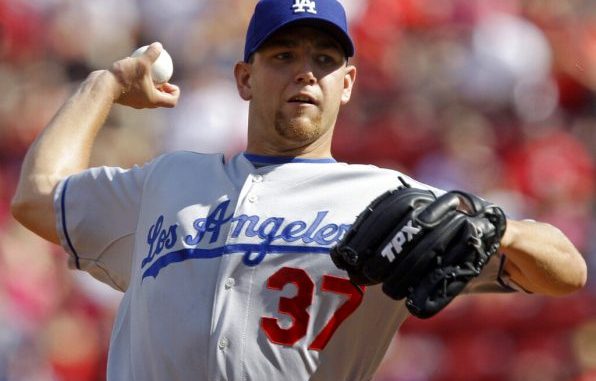 OAN Newsroom
UPDATED 10:25 AM PT – Sunday, October 4, 2020
Friends and family are mourning the loss of their loved ones after a suspected murder and subsequent suicide left former Major League Baseball pitcher Charles Haeger and his ex-girlfriend, 34-year-old Danielle Long, dead.
Arizona police found the body of 37-year-old Haeger on Saturday along the Southern Rim Trail of the Grand Canyon in Arizona. The gruesome discovery came just one day after police responded to a call at Long's home.
Long's roommate reportedly heard gunshots from her bedroom and saw Haeger emerge with a gun in his hand. He allegedly pointed the weapon at the roommate, who then escaped through the back of the home, fled to a neighbor's house and called 911.
Law enforcement officers later found Haeger's car abandoned in Scottsdale and worked with local authorities to find him.
Long's family members have said the loss is exceptionally devastating. They further expressed the young woman was an amazing person who was known for her big heart and volunteering with children in Africa.
"I don't think there are words to describe the pain he has caused for my family and for myself," stated Christian Long. "He took her, an amazing person."
Long had broken up with Haeger before the incident and was attempting to obtain a restraining order against him for cyber stalking her. Investigators are now looking to establish a motive and timeline before closing the case.