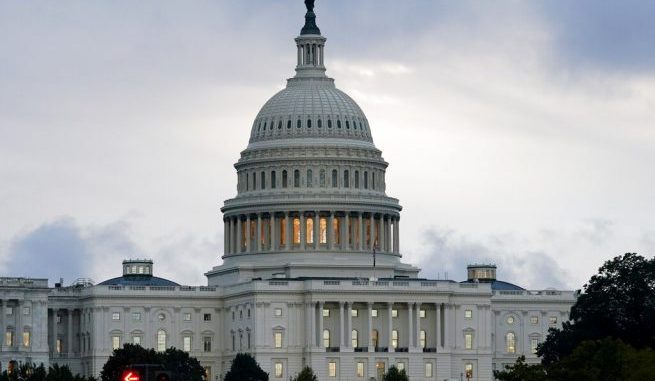 OAN Newsroom
UPDATED 3:00 PM PT – Saturday, October 3, 2020
Senate Majority Leader Mitch McConnell has moved to delay the Senate's return to work amid a new outbreak of COVID-19 in Congress. On Saturday, he said he wants senators to remain out for the next two weeks instead of returning to work on Monday, pushing their return to October 19th.
Senate floor proceedings will be postponed until October 19th. The @SenJudiciary confirmation hearings for Judge Barrett's nomination to the Supreme Court will convene on October 12th as scheduled by Chairman Graham. My full statement: pic.twitter.com/7ThKZPJBZG

— Leader McConnell (@senatemajldr) October 3, 2020
This came after three GOP senators recently tested positive for coronavirus.
Sen. Mike Lee (Utah) and Sen. Thom Tillis (N.C.) announced their positive tests on Friday, while Sen. Ron Johnson (Wis.) announced his positive test on Saturday. Sen. James Lankford (Okla.) and Sen. Ben Sasse (Neb.) confirmed they are also quarantining, though they haven't tested positive for COVID.
Though McConnell wants to push the Senate's return to October 19th, he reaffirmed it won't impact the start of Judge Amy Coney Barrett's confirmation hearing, which is slated to begin on October 12th.
According to him, the Judiciary Committee has operated flawlessly through a hybrid method, which will allow senators to appear both physically and virtually.
Both Lee and Tillis are members of the committee and will still likely participate from home. Judiciary Committee Chairman Lindsey Graham has also confirmed the hearings won't be delayed.
McConnell reiterated the Senate will only meet in pro forma sessions for the time being. He added he is open to calling senators back to Washington if votes need to happen in person.
With senators out for two weeks, it's unlikely any bills will pass in that time, including another stimulus package. However, negotiations are expected to continue between Democrat leaders and the White House through the weekend.
House Speaker Nancy Pelosi said she was optimistic about reaching a deal on Friday. Treasury Secretary Steven Mnuchin has alerted Senate Republicans to expect the outline of a deal in the coming days.