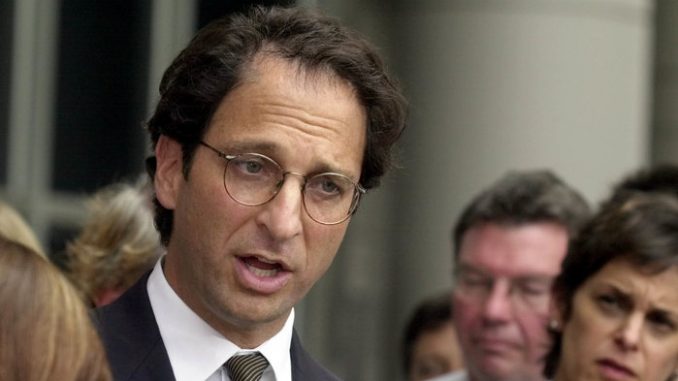 OAN Newsroom
UPDATED 7:05 AM PT – Thursday, October 1, 2020
A top prosecutor on the Mueller team is reportedly cooperating with an investigation into the FBI's handling of the Russia probe.
Andrew Weissmann, who worked under former special counsel Robert Mueller, said on Wednesday that he'd be happy to share information with John Durham. The Department of Justice appointed Durham as a special prosecutor to review the FBI's conduct.
Weissmann said he doesn't think he has any relevant information that would interest federal investigators. However, he's faced criticism after records show he, along with about a dozen officials on Mueller's team, wiped sensitive data from their government-issued phones.
"One of the things I really wish the department would put out there was all of the ways in which we had backup systems, and so everything that might be on a phone was backed up on our computers," Weissmann stated. "So, I don't think we lost any data whatsoever."
Mueller prosecutor Andrew Weissmann says he would be 'happy' to share information with John Durham https://t.co/8kLn4WD7i5

— JERRY DUNLEAVY (@JerryDunleavy) September 30, 2020
Meanwhile, the Senate Judiciary Committee has also floated the idea of hearing testimony from Weissmann.