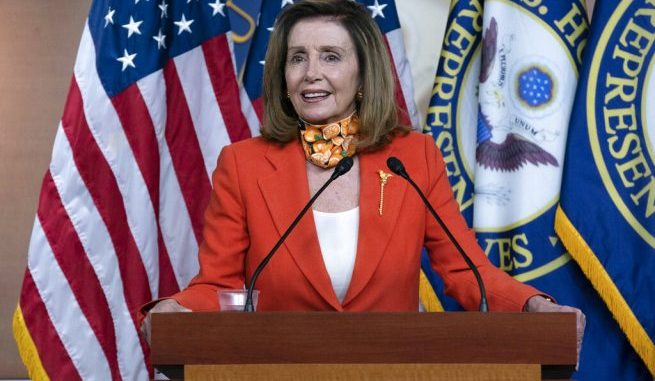 OAN Newsroom
UPDATED 9:00 AM PT – Sunday, September 27, 2020
Rep. Andy Biggs (R-Ariz.) is pushing to remove House Speaker Nancy Pelosi. The Republican lawmaker took to Twitter on Friday to advocate for his motion to oust the increasingly controversial speaker.
This movement has garnered support from several Republicans in recent days. According to them, Pelosi is abusing her position of power by continually pushing to impeach President Trump.
In a video shared this week, Biggs stated he is hoping to bring the action to a vote in the House soon.
"We have a process in the House called a motion to vacate the chair, which is how you remove the sitting speaker," he said. "I hope we have the opportunity to have that vote on the floor of the House of Representatives."
I've been leading the efforts in the House of Representatives to remove Nancy Pelosi as Speaker of the House.

Most Republican Members of Congress wholeheartedly agree that this action must be taken! pic.twitter.com/tcf7AX9hw3

— Rep Andy Biggs (@RepAndyBiggsAZ) September 25, 2020
House Minority Leader Kevin McCarthy (R-Calif.) has also voiced support for Biggs' movement. He reportedly indicated plans to allow the Freedom Caucus to respond if Pelosi pushes for impeachment again.