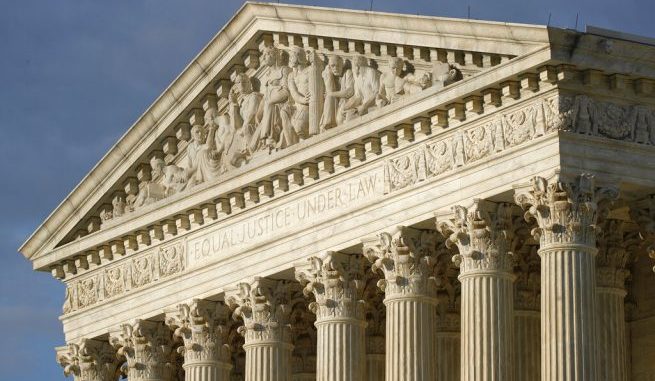 OAN Newsroom
UPDATED 1:20 PM PT – Sunday, September 27, 2020
The controversial issue of abortion is now at the forefront of the conversation surrounding who will fill the open seat on the Supreme Court.
After President Trump nominated Judge Amy Coney Barrett to fill the vacancy on Saturday, demonstrators took to the streets of Washington, D.C. to voice both support and opposition to the President's high-profile decision.
Some pro-life advocates appeared optimistic about the President's pick. They are hoping Barrett will defend Christian values while serving on the high court.
"We are here supporting pro-life, and we are excited to see what she will do," stated pro-life advocate Emily Harrison. "It's definitely a change from having a liberal in the Supreme Court to having a more conservative Catholic, who is able to speak out about our beliefs, in the Supreme Court."
Demonstrators expressed they are specifically interested to see a potential reversal of the landmark abortion decision in the Roe v. Wade case.
"We are having another woman in the Supreme Court to go against Roe v. Wade and to give more options to states," added Harrison. "I'm excited to see what's about to happen in the world, a lot is about to change with this new nominee."
Meanwhile, pro-choice supporters attacked the President's decision by contrasting Barrett with the late Justice Ruth Bader Ginsburg.
"As someone of color, as a female, I hope this doesn't get through," stated pro-choice advocate Olivia Riesen. "I'd really like to see some real justice and someone to uphold RBG's legacy."
With Barrett's record on abortion decisions now in the spotlight, the decision to fill the open seat on the Supreme Court is set to take its next step in the Senate.
Senate Judiciary Chairman Lindsey Graham recently announced the confirmation hearings to consider the President's nominee will begin on October 12th. They are expected to last about four days.
NEW: Senate Judiciary Chairman Lindsey Graham says the Supreme Court confirmation hearings for Amy Coney Barrett will begin on October 12th. pic.twitter.com/orivFvzW7K

— Alex Salvi (@alexsalvinews) September 27, 2020