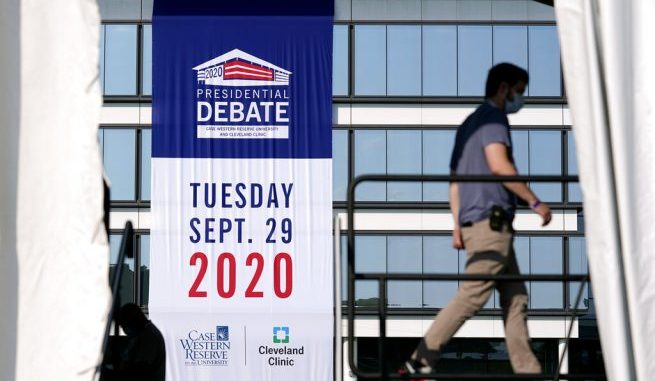 OAN Newsroom
UPDATED 9:18 AM PT – Sunday, September 27, 2020
With the first presidential debate just days away, the Commission on Presidential Debates has been working hard to prepare. On Sunday, the commission announced they are focused on preparing the venue for the highly anticipated event, which is slated to take place in Cleveland, Ohio.
The debate will be hosted by Case Western University's Health Education Campus.
The commission's senior adviser, Peter Eyre, has expressed he's optimistic about the set up so far.
"There's a lot of activity going on there right now, the main stage has been built, the rigging is pretty much finalized," he said. "Then we start moving into putting up the set and working on audio."
On Tuesday night, both President Trump and his Democrat opponent Joe Biden will face-off with each other for the first time. One America News will air live, uninterrupted coverage of the first 2020 Presidential Debate on Tuesday, September 29th at 9 p.m. ET!