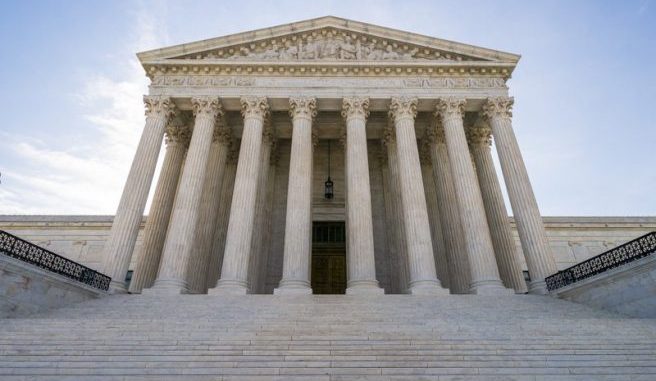 OAN Newsroom
UPDATED 8:50 AM PT – Monday, September 21, 2020
According to President Trump, his list of potential Supreme Court nominees is down to five people. In an interview Monday, he hinted that he will announce his pick on Friday or Saturday.
The President said he believes he should wait until services for late Justice Ruth Bader Ginsberg are over out of respect for her. He also said he's looking to pick someone who really understands the law, abides by the Constitution and has high moral values.
#BREAKING: POTUS said it will most likely be a woman to fill the seat of the late Ruth Bader Ginsberg.

— Dana Alexa OAN (@DanaAlexaNews) September 19, 2020
President Trump asserted the vote on his nominee should happen before Election Day. He also said Republicans have an obligation to do what's right and act as quickly as possible.
Meanwhile, press secretary Kayleigh McEnany said the White House believes they will have the votes to confirm the President's Supreme Court nominee and suggested they will push to have the individual confirmed before the election.
McEnany also pointed out late Justice Bader Ginsberg was confirmed just 42-days after she was nominated. She said the President's pick will be a very talented woman who will be received by voters.
"Twenty-nine times in history a president in their last year of their term has, in fact, nominated someone and been considered by the Senate," McEnany explained. "So, the President will be following that precedent, and we believe that voters will be supportive of this move as we move forward and they see the quality of our nominee."
The press secretary also noted former vice President Joe Biden has previously said he would appoint a nominee in the few months before an election.