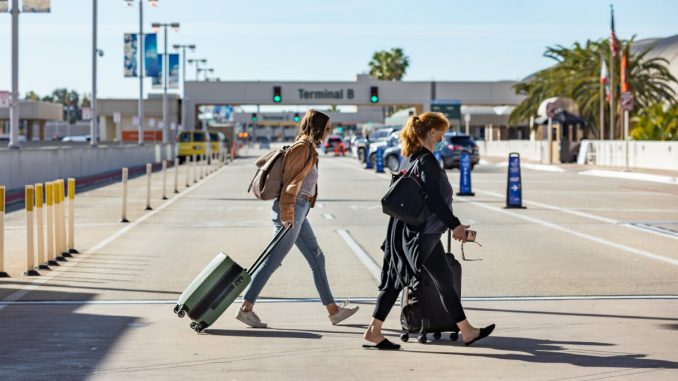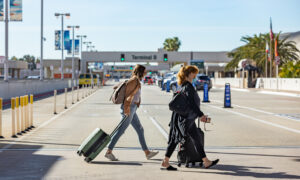 Orange County's John Wayne Airport has partnered with Hoag Memorial Hospital to introduce a new Fly Well Clinic that will provide COVID-19 vaccinations to air travelers.
The airport-based clinic was created to provide convenient vaccine access for frequent travelers, officials behind the initiative said. Outside security in Terminal B, Hoag also has a COVID-19 testing clinic for travelers and the general public.
"We are proud to partner with John Wayne Airport to offer convenient access to quality health care for the millions of people who fly to or from the airport every year," Marcy Brown, Hoag's senior vice president and chief hospital operations officer, said in a prepared statement. "It's so important that people get vaccinated against this deadly virus, and the Fly Well Clinic and the rapid testing clinic are important new resources for helping us reach out to the community in a number of ways to ensure everyone receives care when and where they need it, including vaccinations."
The clinic, which is located past security in Terminal B across from Gate 10, will be offering Johnson & Johnson's one-shot vaccination. Licensed health care providers will also be available to treat minor illnesses and injuries, as well as cold symptoms, and can write prescriptions.
Travelers who are looking to destress can even try a free virtual reality experience that is designed to help people relax with modern aromatherapy and essential oils.
Officials said it is an important measure as air travel traffic picks up.
"As we begin to see an increase in air travel once again, we want to ensure that our guests feel safe and healthy," airport director Barry Rondinella said in a press release. "As the highest-ranked health care provider in Orange County, Hoag is uniquely positioned to address our guests' specific health care needs, as well as the needs of the nearly 900 people who work at the airport."
Officials said the partnership is one of just a few airports across the nation to offer travelers on-site COVID-19 vaccinations, consultations, and vital screenings.