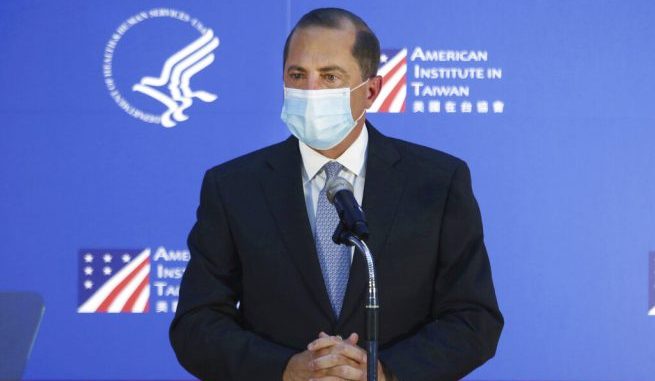 OAN Newsroom
UPDATED 12:50 PM PT – Sunday, September 20, 2020
Health and Human Services Secretary Alex Azar recently announced the nation has made "incredible progress" in combating the coronavirus, thanks to the vigilance of the American people. On Sunday, he emphasized how well the American people have responded to the President's call to action and taken individual responsibility during the pandemic.
He reported cases and hospitalizations are down by 50%, while deaths have declined by even greater rates.
Azar also highlighted the progress the administration has made to develop a vaccine.
"If we had said back in January that by the end of this year we'd have 100 million doses likely of FDA gold standard vaccine in the U.S., people would have laughed at that," he said. "Yet, we have mobilized the entire government, the public and private sector, and this is a realistic possibility for this country."
Azar went on to say the administration has remained firm about mitigation efforts, such as practicing social distancing, to support an even faster turnaround.