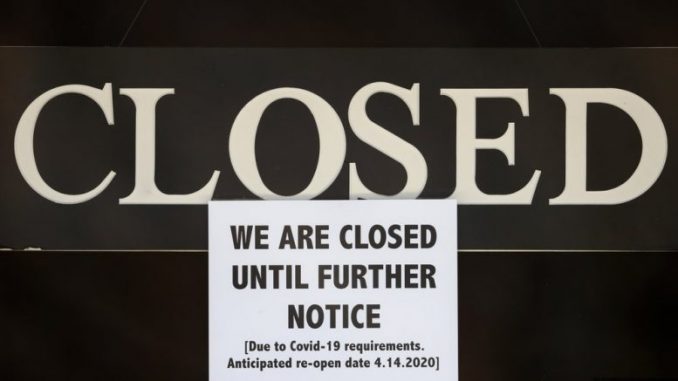 OAN Newsroom
UPDATED 4:30 PM PT – Wednesday, September 16, 2020
COVID-19 continues to take a toll on America's small businesses. According to a new report, about 60% of the companies that announced temporary closures at the beginning of the pandemic will now remain closed for good.
Researchers reported some of the hardest hit industries were breakfast restaurants, bars, beauty salons and retail.
However, things may be looking up for restaurants. States like California, New Jersey and New York recently announced local eateries can resume indoor dining with a limited capacity.
This came after the Commerce Department released a report earlier this week, which stated consumer spending slowed during the month of August.
In the meantime, other businesses, including auto and landscaping services, continue to tread through the pandemic with hardly any closures. Businesses such as movie theaters and gyms are slowly reopening with new health measures in place.
"I think for smaller gyms it's going to be more of a struggle, and for trainers too," explained therapist Rachel Mariotti. "You can only fit so many people in at once without feeling too cramped and breathing the same air, etc."
The report also found regions in the U.S. that are experiencing higher unemployment rates have also seen the most business closures.
Nearly 30 million people are currently on unemployment benefits in the U.S., placing pressure on Congress and the White House to pass a new stimulus package.